When:
July 18, 2018 – July 21, 2018 all-day
2018-07-18T00:00:00+01:00
2018-07-22T00:00:00+01:00
Where:
Cosmos
MN 56228
USA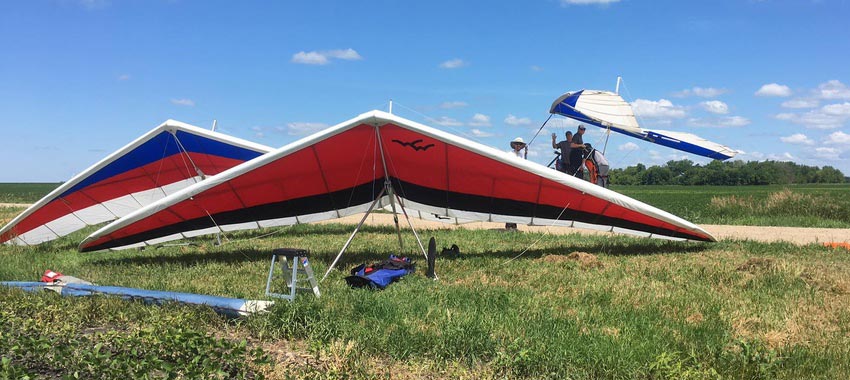 The US flatlands of Minnesota are where the Midwest Corn Alps will be held in July 2018. Both hang gliders and paraglider pilots are invited.
"Cosmos, although a small town, has tow roads of gold. You would be surprised how few two-mile sections of rural road are unobstructed by power lines and trees. Cosmos has some of the best. We utilise both N/S and E/W gravel roads for truck tow/platform launches. These are quiet, county roads lined with corn, soybeans, beets and hay for easy bailout LZs as far as you can see".
Pilots need to be USHPA members, rated H2 or above.
Never miss an issue
Our subscribers receive 10 issues a year, the annual Travel Guide and exclusive access to competitions and offers
Subscribe today