Dear Fellow Pilot,
We hope you're enjoying the interviews, coaching sessions and technique articles that we're continuing to produce.
Cross Country aims to help you fly better, whatever level you're at, and thousands of pilots in over 100 countries enjoy Cross Country in print and digital formats. If you're considering subscribing now is a great time to do so! Prices start at less than 3 Euros a month, and you cancel at any time.
In our best offer yet, we're giving all new annual subscribers 15 issues for the price of 10. We'll send you the five most recent issues of Cross Country in digital format as soon as you've subscribed.
You'll also get instant access to the complete Chrigel Maurer Live show, filmed in HD in the UK, 2020 – 1 hr 50 mins of tips and X-Alps flying insights!
Learn more about Chrigel and his approach to flying, and find out insights into how he managed to win the 2019 Red Bull X-Alps so decisively.
Using video footage and GPS track analysis, Chrigel really unpicks the decisions that went well – and those that didn't! He reveals the secrets behind his 'magic moves', as well as what he has learnt from his mistakes.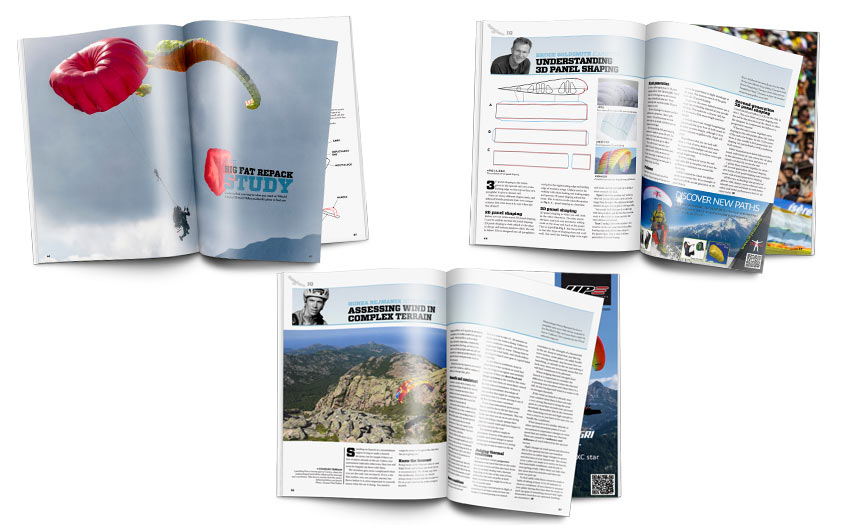 The pack of digital issues you'll receive includes lots of scientific, weather and technique articles. For me, some of the highlights are:
Assessing Wind in Complex Terrain – by Honza Rejmanek
Maintaining a Margin – Gavin McClurg on the specifics of how not to become a statistic
Cloud Streets 101 – understanding convection and windflow
Intermediate Syndrome – Nik Hawks on how to progress safely past the first 100 hours
When Time Slows Down – understanding critical moment responses, by Steve Taylor, senior lecturer in psychology
Why Gut Feel Matters (and when to listen to it) – by Chrigel Maurer. He knows!
Australia's Wild Fires – understanding the phenomena through satellite imagery
When to Advance – how to progress through challenges, by Jeff Goin
Multiple Radius Turnpoints – new ideas in competition tasks
Reserve Safety – Dr Matt Wilkes on the latest findings in what makes a safe reserve design
Understanding 3D Panel Shaping – insight from designer Bruce Goldsmith
Cbs, Microbursts and Virga – explaining what's behind the dangers
Groundhandling for Kids – the techniques of teaching youngsters the basics, safely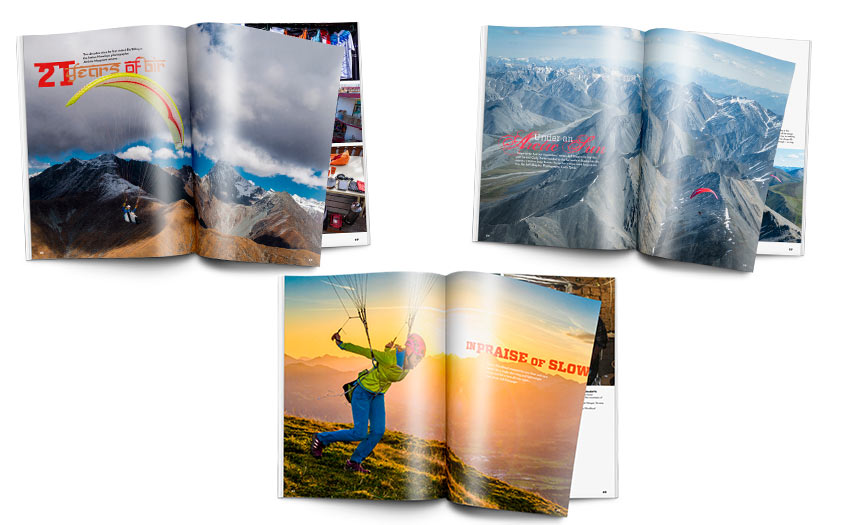 The stack of issues also includes lots of good stories by pilots from across the planet. Some of my favourites are by pilots who really get under the skin of the sport – and why we do it – and they include:
In Praise of Slow – Barney Woodhead stops chasing and gets to know flying again
Rocketmen – Franky Zapata describes flying with jet packs and hoverboards
21 Years of Bir – a photo-story love letter by Jerome Maupoint
Out of Mongolia – Nick Greece goes in search of peace and cloudbase among the nomads
Top of the World – Yael Margelisch's story of breaking the women's world distance record
Altitude with Attitude – Kirsten Seeto on why women's fly-ins matter
What3Words – James Allen on the new technology that helped him after a deployment
17 Minutes on K2 – Max Berger's story from flying from 8000 m K2
Samson and the Snail – Laurent Thevenot on a four-day adventure through France
Mission Mt Blanc – Richard Barber joins last summer's mass-flocking to Chamonix
Under an Arctic Sun – A three-week long vol-bivouac through the far north of Alaska, by Jeff Shapiro
The Slow Road to Ticino – Two old friends slow down and reconnect on this weekend bike-and-fly through Switzerland
Tow Club – Koen Vancampenhoudt on how to set up a successful winching club
Valley of the Kings – How Mexico's Valle de Bravo stole Sara Weaver's heart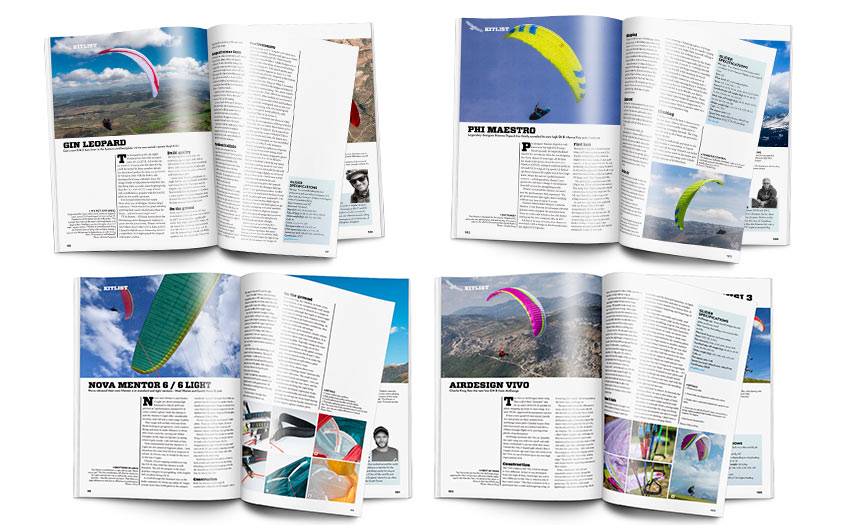 We'll also send you over 50 pages of glider, instrument and harness reviews. There are too many to list, but you'll get reviews of the Nova Mentor 6, Air Design Vivo, Dudek Run and Fly, Air Design Susi, Ozone Geo 6, Supair Leaf 2, U-Turn Morpheus, Naviter Blade, Gin Leopard, Phi Maestro, Sir Edmund Race, Icaro Parus 2, Niviuk Roamer 2, Le GPS Bip+, Swing Helios, Dude V-King, Naviter Oudie 5. We also put the Spot Bluetooth and Garmin InReach head-to-head. Spoiler alert: the InReach wins!
You'll get access to all the above and more straight away. Over the next year we'll then send you the next ten issues in whatever format you choose.
You'll also be enrolled for our annual Summer Subscribers' Prize Draw – you'll be in with the chance of winning a brand new glider of your choice, plus top instruments and more. Something to keep in the cupboard till we can fly, anyhow!
Thanks for reading this far. We're in this magazine because we're passionate about flying and the community, first and foremost.
We appreciate the support of all our subscribers and hope you'll consider joining us.
With best wishes
Hugh Miller
Publisher, Cross Country Magazine
PS – we just received this email today:
"I just made the annual subscription, the first copy arrived yesterday and I immediately fell in love with it" –Massimo Gulli, Italy