Jun
1
Fri
El Yelmo International Festival of the Air 2018
El Yelmo International Festival of the Air is back in Segura de la Sierra, Andalucia, Spain, on 1-3 June 2018. Now in its 19th edition, the free-flying festival promises three days of fun in the Spanish sun, with airshows, a trade fair, conferences, a competition and the International Festival of Air Cinema.
Hundreds of paraglider and paramotor pilots are expected, with 20,000 spectators over the weekend.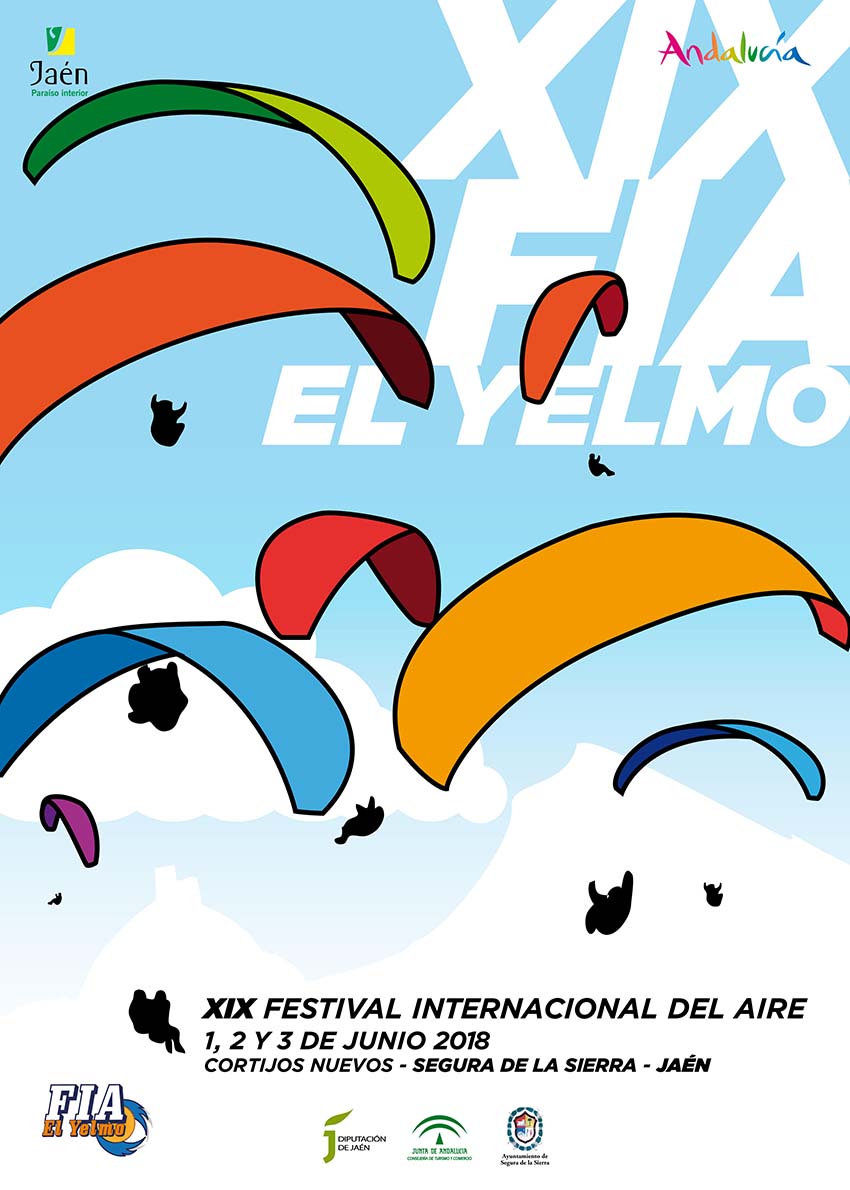 Jul
7
Sat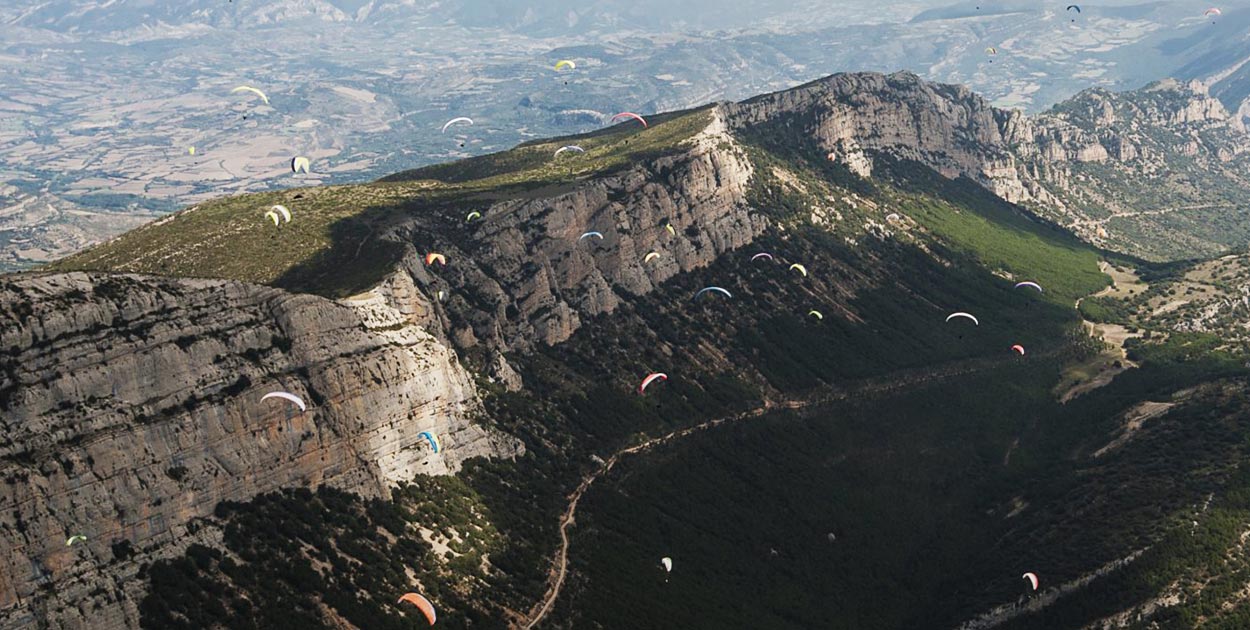 The 2018 Gin Wide Open will take place in Àger, in the Catalonian Pyrenees.
Ager is known for reliable flying conditions with both mountains and flatlands, and plentiful land-out options. Organisers say that this comp is:
"Less about full-bar racing, and more about flying with friends old and new. Think of it as a social event with the emphasis on fun and learning".
The format includes daily lectures, task briefs and debriefs and guest speakers, €30,000 of prizes include a brand new Gin wing, harness, holidays and more.
This competition is primarily aimed at EN-B and EN-C pilots with previous XC experience, but not necessarily competition experience.