Jul
11
Thu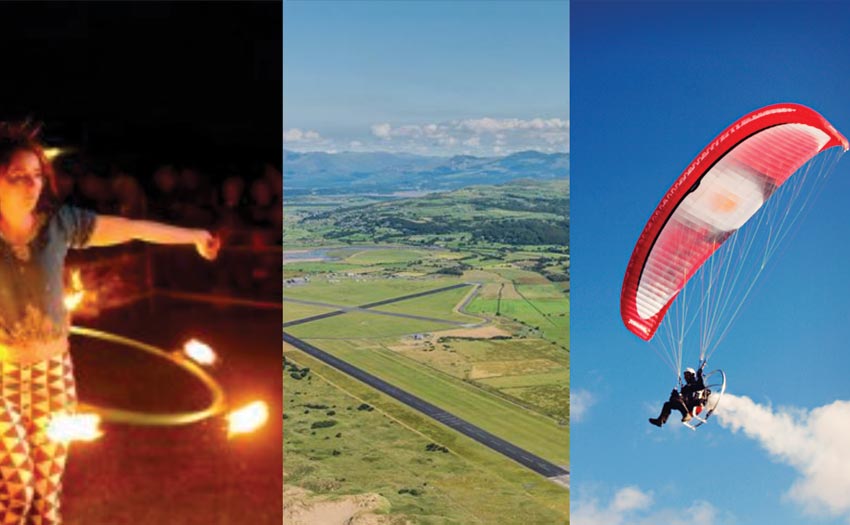 The UK's music and flying festival, Parafest, is set to take place again in July 2019, in the stunning setting of Caerwys, North Wales.
Alongside the flying, there will be a trade show, demo flights and other attractions, with live music from 1pm to 1am on the Friday and Saturday. Hang gliding and paragliding will be on the flying sites of North Wales, of which there are several in easy driving distance. Tandem flights will be available too.
There is an on-site field for launching and landing paramotors, powered hang gliders and trikes.
Tickets go on sale 1 December 2018, and cost £65 for pilots for the entire four-day weekend (Thursday to Sunday) or £55 for non-flyers. Day tickets are £25 for Friday or Saturday (live music), or £15 for Sunday (no live music on Sunday). Under-16s go free.
The weekend ticket price includes camping – in your own tent, van or caravan, or you can do it in style in one of Fred's Yurts.