May
31
Thu
Kössen Super Paragliding Testival

@ Koessen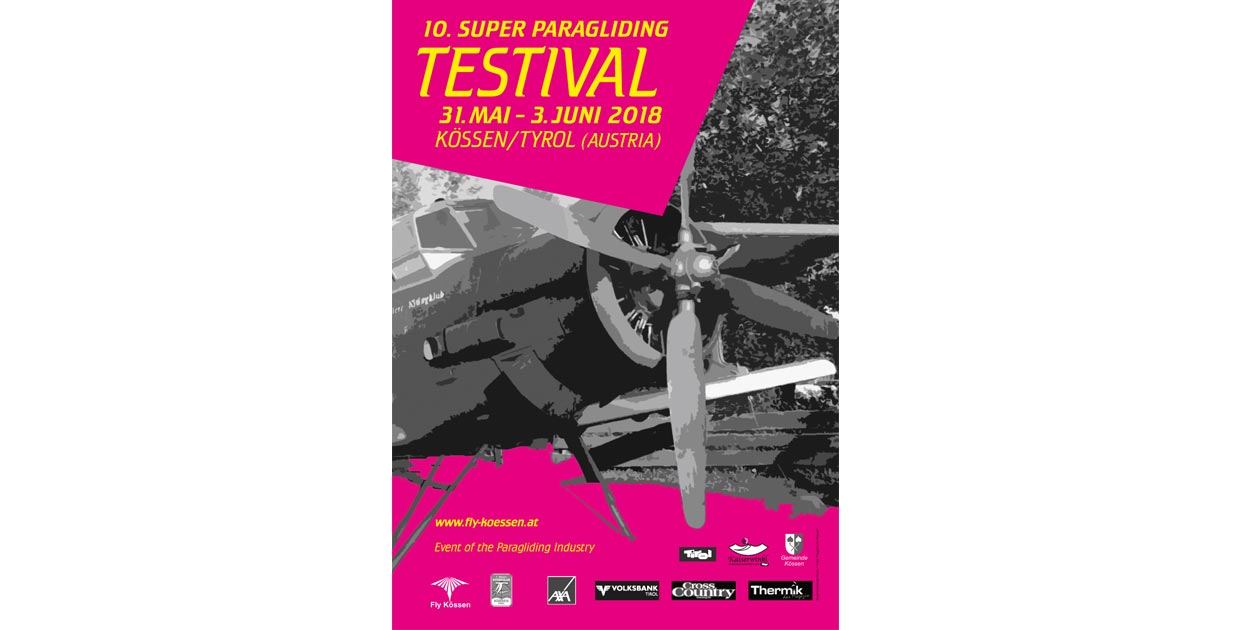 The tenth Kössen Paragliding Testival is on from 31 May to 3 June 2018.
Last year saw record crowds at the Austrian event, with 4,300 pilots and 7,500 flights flown over four days. It's rapidly becoming a must-attend for everyone in the paragliding industry.
The idea of the festival is that pilots can turn up, drop off their passport in exchange for a demo wing, and then use the cablecar to swiftly head up for a test fly. Dedicated pilots can fly lots of wings.
Jun
1
Fri
El Yelmo International Festival of the Air 2018
El Yelmo International Festival of the Air is back in Segura de la Sierra, Andalucia, Spain, on 1-3 June 2018. Now in its 19th edition, the free-flying festival promises three days of fun in the Spanish sun, with airshows, a trade fair, conferences, a competition and the International Festival of Air Cinema.
Hundreds of paraglider and paramotor pilots are expected, with 20,000 spectators over the weekend.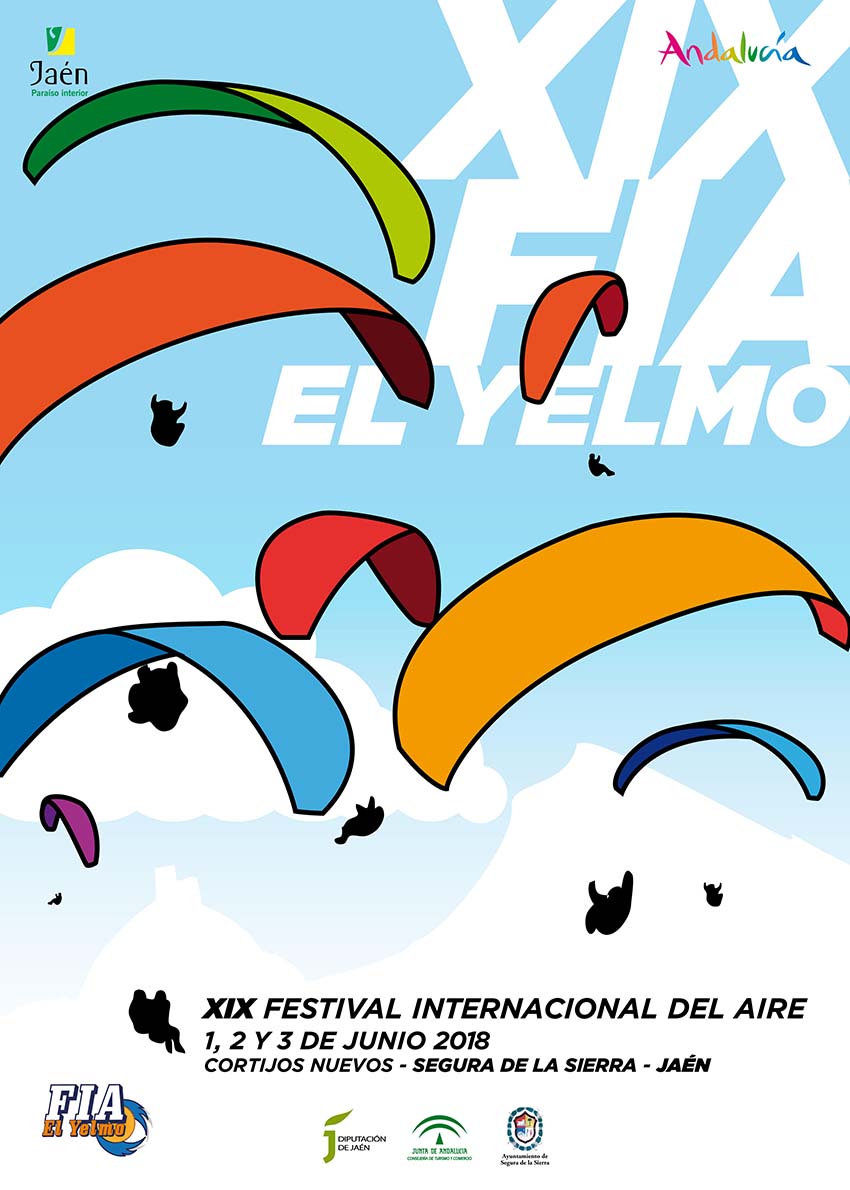 Jul
27
Fri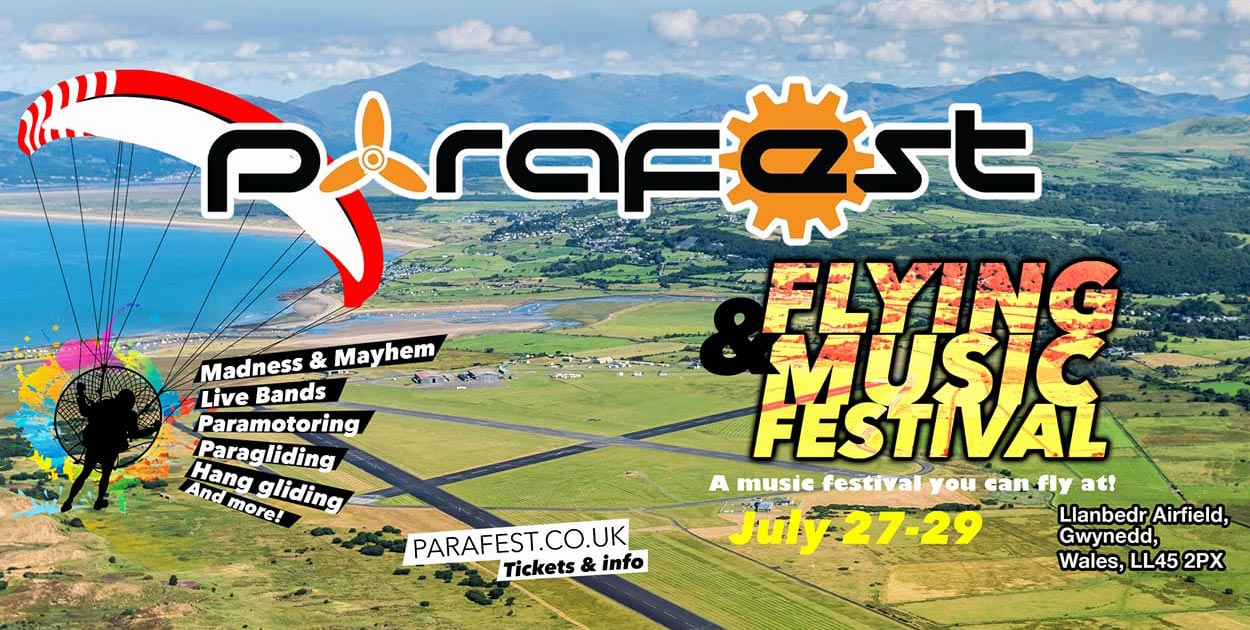 Parafest, the UK's family-friendly flying-and-music festival, is back in North Wales from 27-29 July 2018.
Mixing live music and family entertainment with paragliding, hang gliding and paramotoring, Parafest takes place at Llanbedr airfield on the beautiful Welsh coast, at the edge of Snowdonia National Park.
The event will host the UK's only manufacturers' trade show as well winch and aerotowing for suitably qualified pilots. There are hill-launch sites just a short drive away, and local pilots will be on hand to brief visitors.
Powered pilots have a dedicated area of the airfield to use for the duration of the event, from which they can explore the miles of unspoilt sandy beaches, the picture-postcard coastal towns and the mountains and valleys of Snowdonia.
Organisers say:
"Parafest is not just for pilots it's for the whole family. Bring your partner, bring the kids, bring non-flying friends – you can even bring the dog!"
A purpose-built stage in the festival arena will host professional live bands who will play until midnight on the Friday and Saturday nights. Party-lovers can then head over to the Asbo Disco, set away from the camping area, where DJs will play on into the wee small hours.
More information and tickets at parafest.co.uk and facebook.com/parafestuk