Jul
27
Fri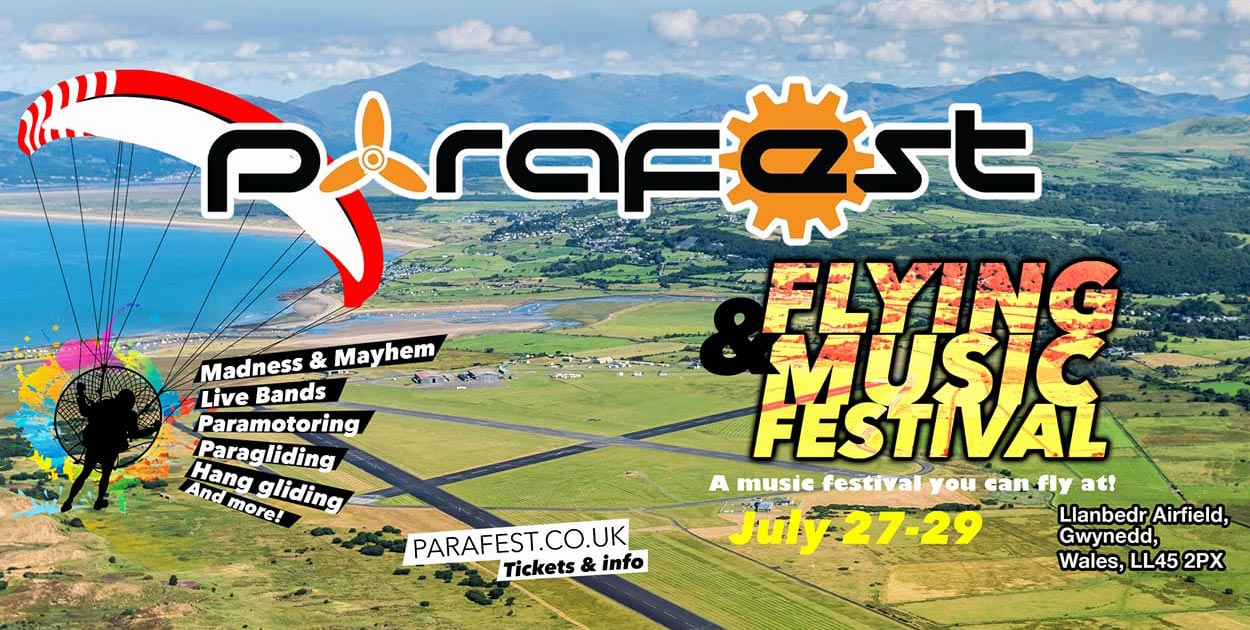 Parafest, the UK's family-friendly flying-and-music festival, is back in North Wales from 27-29 July 2018.
Mixing live music and family entertainment with paragliding, hang gliding and paramotoring, Parafest takes place at Llanbedr airfield on the beautiful Welsh coast, at the edge of Snowdonia National Park.
The event will host the UK's only manufacturers' trade show as well winch and aerotowing for suitably qualified pilots. There are hill-launch sites just a short drive away, and local pilots will be on hand to brief visitors.
Powered pilots have a dedicated area of the airfield to use for the duration of the event, from which they can explore the miles of unspoilt sandy beaches, the picture-postcard coastal towns and the mountains and valleys of Snowdonia.
Organisers say:
"Parafest is not just for pilots it's for the whole family. Bring your partner, bring the kids, bring non-flying friends – you can even bring the dog!"
A purpose-built stage in the festival arena will host professional live bands who will play until midnight on the Friday and Saturday nights. Party-lovers can then head over to the Asbo Disco, set away from the camping area, where DJs will play on into the wee small hours.
More information and tickets at parafest.co.uk and facebook.com/parafestuk
Aug
9
Thu
British Paragliding Cup 2018 – Peak District, UK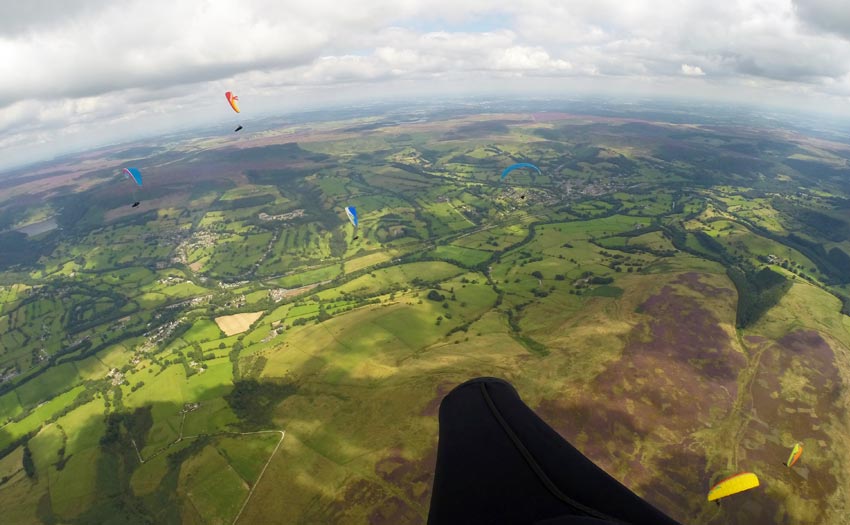 The third and final round of the 2018 British Paragliding Cup takes place in the Peak District, UK. 
Organisers write:
"The BP Cup is an entry-level paragliding competition for Pilot rated pilots. No previous competition experience is necessary but you do need to be confident thermalling. Our aims are – flying, fun and learning – in that order! The intention is to provide a friendly, supportive environment to facilitate pilots' development, pushing PB boundaries and achieving competition goals. All rounds are open to suitably qualified foreign pilots, see Rules section on the website".
The Peaks round HQ and camping will be the Derbyshire & Lancashire Gliding Club, near Great Hucklow in the Derbyshire Peak District, UK.