Mar
2
Fri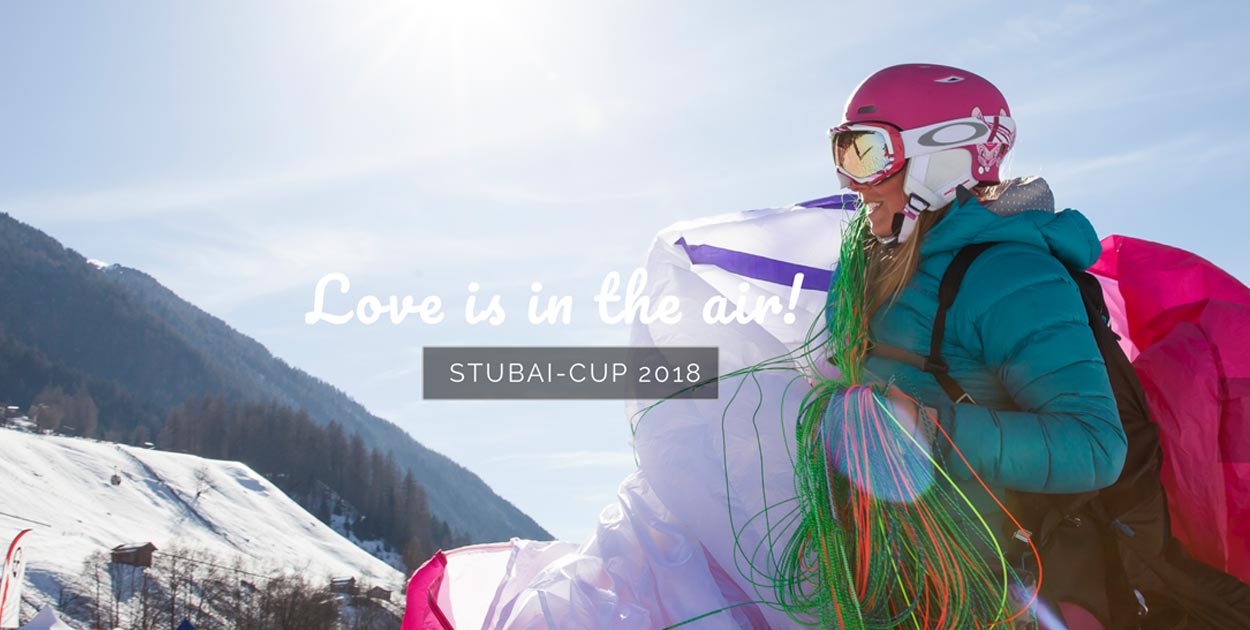 The Stubai Cup takes place every year and this year's theme is Flying Flower Power. "Love is in the air!", say its organisers.
The three-day event combines an open-air trade show in the landing field, testival, aerial displays and a prize draw. Chrigel Maurer will be giving a not-to-be-missed presentation on the Friday evening so get there in time for that.
Pilot briefings and weather reports will be given daily in the school, and shuttles will run from the landing field to the lifts. Pilots can then free-fly over the snowy arena before landing back at the event site.
All registered pilots are automatically entered in the Fun Cup, whose prizes include an EN-A paraglider.
May
31
Thu
Kössen Super Paragliding Testival

@ Koessen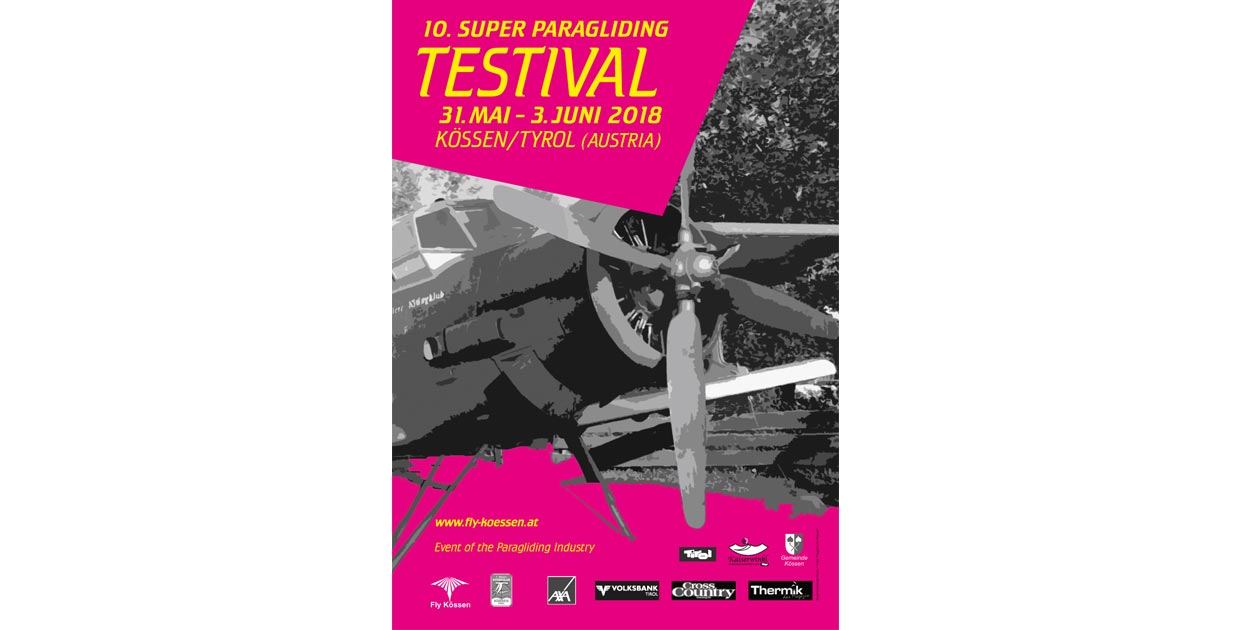 The tenth Kössen Paragliding Testival is on from 31 May to 3 June 2018.
Last year saw record crowds at the Austrian event, with 4,300 pilots and 7,500 flights flown over four days. It's rapidly becoming a must-attend for everyone in the paragliding industry.
The idea of the festival is that pilots can turn up, drop off their passport in exchange for a demo wing, and then use the cablecar to swiftly head up for a test fly. Dedicated pilots can fly lots of wings.