Jul
27
Fri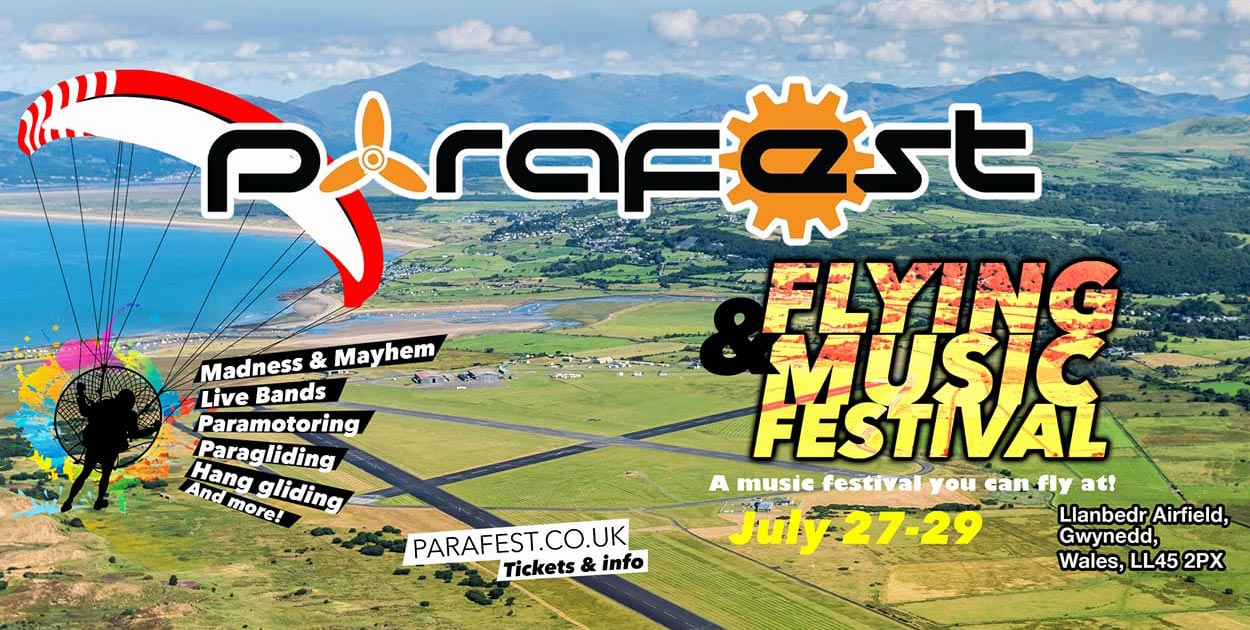 Parafest, the UK's family-friendly flying-and-music festival, is back in North Wales from 27-29 July 2018.
Mixing live music and family entertainment with paragliding, hang gliding and paramotoring, Parafest takes place at Llanbedr airfield on the beautiful Welsh coast, at the edge of Snowdonia National Park.
The event will host the UK's only manufacturers' trade show as well winch and aerotowing for suitably qualified pilots. There are hill-launch sites just a short drive away, and local pilots will be on hand to brief visitors.
Powered pilots have a dedicated area of the airfield to use for the duration of the event, from which they can explore the miles of unspoilt sandy beaches, the picture-postcard coastal towns and the mountains and valleys of Snowdonia.
Organisers say:
"Parafest is not just for pilots it's for the whole family. Bring your partner, bring the kids, bring non-flying friends – you can even bring the dog!"
A purpose-built stage in the festival arena will host professional live bands who will play until midnight on the Friday and Saturday nights. Party-lovers can then head over to the Asbo Disco, set away from the camping area, where DJs will play on into the wee small hours.
More information and tickets at parafest.co.uk and facebook.com/parafestuk
Sep
8
Sat
Mega Festival del Aire, Argentina

@ San Pedro Airport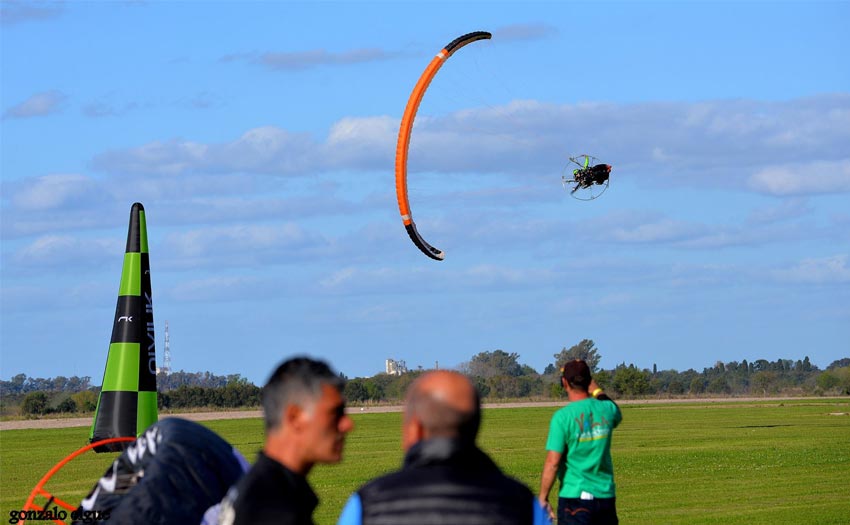 This Argentinean festival celebrates all things free-flight. This year it takes place from 8-9 September, at San Pedro airport northeast of Buenos Aires.
The festival's goal is to promote the sport among non-flyers, and there are lots of airshows including PPG acro, skydiving, paramotoring, paragliding and hang gliding, free-flight biplanes and hot air balloons. The site is a flatland location so pilots should be tow qualified to fly.
The festival was born in 2016 and the first edition saw 14,000 visitors. 160 pilots took to the skies, and 180kg of food were collected to be donated locally. In 2017 the number of visitors rose to 20,000 people, with twice as many pilots and twice the weight of food donations collected.
More on the event's Facebook page.