"Dynamic with easy handling" and their "most balanced acro wing yet", is how U-Turn describe the Blackout+.
Prototypes were tested by U-Turn's Acro Team pilots during the competition season, and tweaked so that the final version delivers dynamic and precise handling in a wing that is forgiving of errors. U-Turn say the Blackout+ is suitable for a wide range of pilots from hobby and beginner acro pilots to professionals.
The company say they have placed much emphasis on the wing's durability. It's made from PX40 cloth, which U-Turn say is the strongest paraglider cloth on the market, with reinforced stitching and reinforcements at the line attachment points and V-tapes.
The 50-cell wing has a modified line geometry and is equipped with U-Turn's Stabilo Security Function (SSF).
In terms of its acro performance, U-Turn say:
The Blackout Plus works much better when it comes to the Heli connections. Additionally the Blackout Plus brings more power to the manoeuvres like Sat2Heli, Heli2Sat and prevents flattering stabilos due to the heightened internal pressure, which is especially noticeable in Anti-Rhythmic. Through the modified brake geometry Helico and Twister are also easier to fly.
The Blackout+ is available in three colours in sizes 16, 17, 18, 20 and 21m².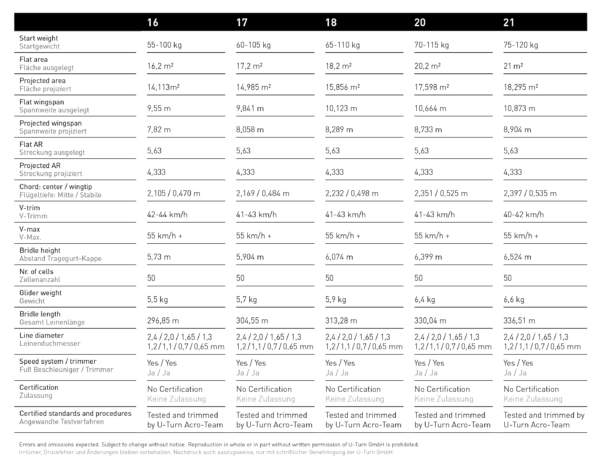 ---
• Got news?
Send it to us at news@xccontent.local.
Subscribe to the world's favourite hang gliding and paragliding magazine home
Never miss an issue
Our subscribers receive 10 issues a year, the annual Travel Guide and exclusive access to competitions and offers
Subscribe today