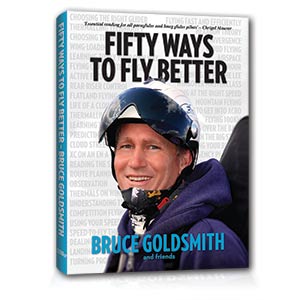 Fifty Ways to Fly Better
The new book from Bruce Goldsmith and friends – 25 years of free flight knowledge distilled into 235 essential pages.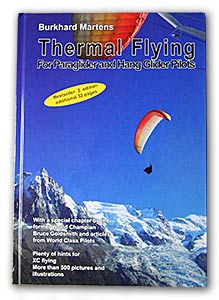 Cross Country Flying + Thermal Flying
Two classic books on how to fly by Burkhard Martens.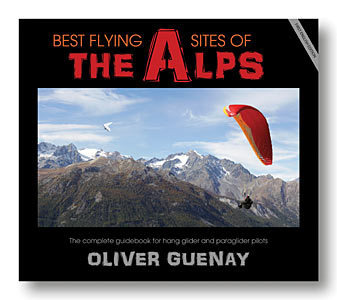 Best Flying Sites of the Alps
A must-have if you're planning a trip to any of the alpine countries.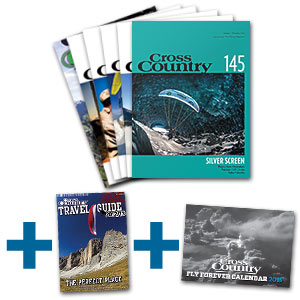 Cross Country magazine subscription
The gift that keeps on giving, all year long. Includes free calendar, free travel guide and automatic entry into our win-a-paraglider prize draw. OFFER CODE: Enter 'CLASSIC2013' at the checkout when you subscribe to claim a FREE copy of Classic Routes. Offer valid until 10 January 2014.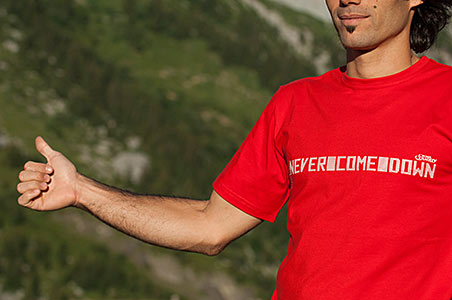 Cross Country T-shirts
Three designs, lots of sizes. Show the world you fly.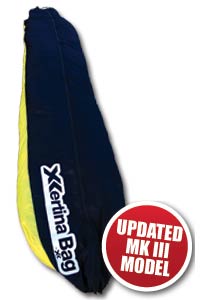 XCertina Bag
The quickest way to pack your glider and keep it in good shape.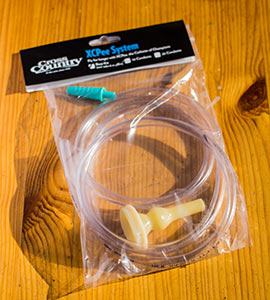 XCpee System
The perfect stocking filler.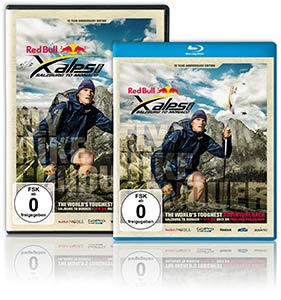 Red Bull X-Alps 2013 DVD
Learn how Chrigel Maurer did it – in HD and Blu-Ray.
Security in Flight 2
The essential SIV double-DVD from Jocky Sanderson.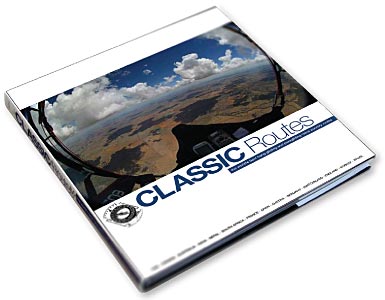 Classic Routes
The ultimate coffee table book for any pilot .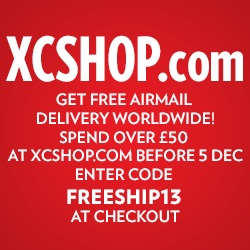 Our gift to you: Free shipping for orders of £50 or over
Enter the code 'FREESHIP13' at the checkout

Last order dates for postage
We ship from the UK. To make sure you get your gift in time for Christmas, please observe these last-orders dates:
UK: 20 December
Europe: 10 December
USA & Canada: 13 December
Rest of World: 4 December
---
• Got news? Send it to us at news@xccontent.local
Buy and sell gear on Skyads.aero
Never miss an issue
Our subscribers receive 10 issues a year, the annual Travel Guide and exclusive access to competitions and offers
Subscribe today