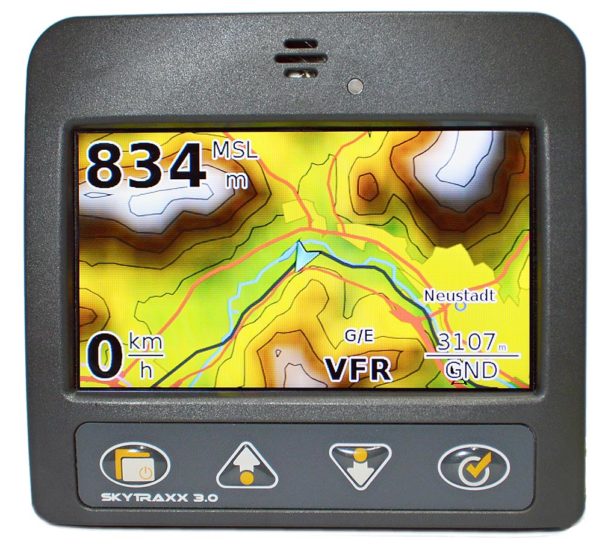 Skytraxx instruments with the FANET Flying Ad-hoc NETwork will soon also be able to use the FLARM collision avoidance system.
As reported in issue 180, Skytraxx 2.0+ and 3.0 flight instruments use FANET to exchange data with each other (e.g. location) and with ground stations (for weather information). It works at a range of up to 30km and is a useful flight planning tool, as well as a way to keep tabs on your fellow pilots, and for friends at home to keep tabs on your through live tracking.
The new FANET+ system which will soon be built into these instruments, also incorporates FLARM, the collision-avoidance system whose purpose is to make pilots visible to other FLARM users (powered aircraft, helicopters, sailplanes or other hang- or paragliders), thus helping avoid mid-air collisions.
Skytraxx say the FANET+ system will be available later in 2017.
---
• Got news?
Send it to us at news@xccontent.local.
Subscribe to the world's favourite hang gliding and paragliding magazine home
Never miss an issue
Our subscribers receive 10 issues a year, the annual Travel Guide and exclusive access to competitions and offers
Subscribe today