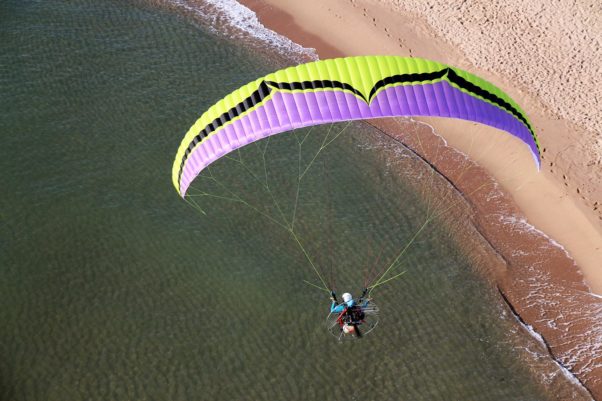 Ozone released the Sirocco 2 full-reflex PPG wing in June 2017. It's a lightweight version of the Speedster 2, and weighs 1.5kg less on average.
It has Ozone's shark profile, an enhanced internal structure and a new 2D steering system. Ozone say it retains the same levels of comfort, performance, speed and stability as the original Sirocco, but with noticeably better handling and "ridiculously easy" inflation, especially in nil wind.
Ozone say that like the Speedster 2, the Sirocco 2 is an intermediate wing, suitable for wide range of pilots who are looking for a safe and fun all-rounder. It's available in 22, 24, 26, 28 and 30m2 sizes in four colours.
---
• Got news?
Send it to us at news@xccontent.local.
Subscribe to the world's favourite hang gliding and paragliding magazine home
Never miss an issue
Our subscribers receive 10 issues a year, the annual Travel Guide and exclusive access to competitions and offers
Subscribe today