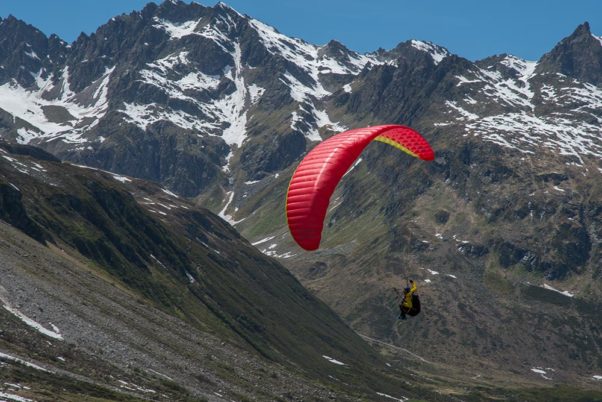 Independence showed off their new single-skinner, the Tensing, at the Kössen testival in Austria at the end of May 2017.  
They describe it as a "sturdy" single-skinner for mountain use – ideal for climb-and-fly or hike-and-fly activities, but it can be thermally and soared too.
It's made from the robust Dominico D20 fabric, with sheathed lower lines and conventional 15mm risers, so it's small and light yet robust. It's available in three sizes (17m², 20m² and 23m²), weighing 1.9kg, 2.1kg and 2.3kg. The three sizes are EN-B certified for 65-90kg, 70-100kg and 90-120kg.
Independence say the Tensing is very easy to launch in all conditions, and is fast and agile but stable, with a trim speed around 38km/h.
---
• Got news?
Send it to us at news@xccontent.local.
Subscribe to the world's favourite hang gliding and paragliding magazine home
Never miss an issue
Our subscribers receive 10 issues a year, the annual Travel Guide and exclusive access to competitions and offers
Subscribe today