Niviuk have upgraded their competition and slalom PPG wing. They say the Dobermann 2 represents speed, efficiency and security.
It's faster, steadier and better in turns than its predecessor with an excellent glide and a turning speed of up to 60km/h for fast navigation of pylons. Niviuk say it has fast acceleration and a top speed of 81k/h, with a wide speed range and good low-speed performance for easy take-offs and landings.
A tip-steering system allows the pilot to turn without using the brake, so avoiding profile deformation and retaining its performance and speed. Niviuk say the wing's high efficiency reflex system profile (RSP) is designed to provide stability without penalising glide or speed.
The Dobermann 2 is available in six sizes for all-up weights from 60kg to 145kg. Niviuk say the new larger sizes are more appropriate for freestyle and recreational flights; the smaller wings are perfect for slalom flying.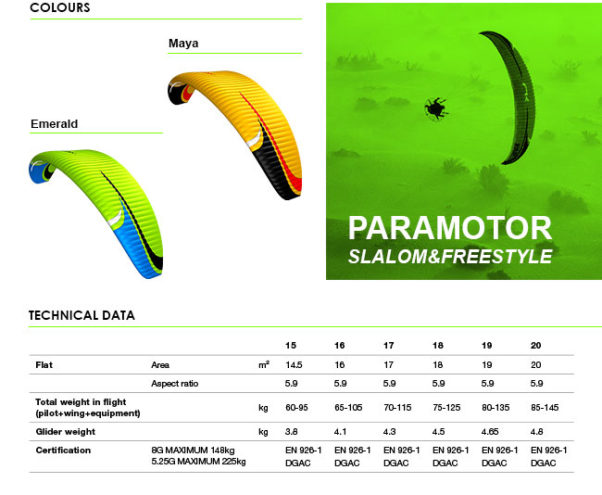 niviuk.com
---
• Got news?
Send it to us at news@xccontent.local.
Subscribe to the world's favourite hang gliding and paragliding magazine home
Never miss an issue
Our subscribers receive 10 issues a year, the annual Travel Guide and exclusive access to competitions and offers
Subscribe today