Sometimes two thermals join up to make an even stronger core…
Paraglider Magazine's Editor Nick Greece and Publisher Greg Gillam have put their hearts and souls into giving the US based quarterly an eye-opening comeback. The clean layout, breadth of stories and crisp photography in Issue 15 came as a breath of fresh air in the flying scene.
Now we're stoked to be integrating Paraglider Magazine's ethos, spirit and content into Cross Country. We're determined to offer more to the flying communities of the Americas, so continuing to round out Cross Country's worldwide appeal.
Nick Greece is joining Cross Country as North American Editor, and Greg Gillam as Associate Publisher. They'll be working with Bob Drury, Cross Country's editor, and our editorial team to create a thicker, glossier, dreamier new Cross Country, going out to subscribers in over 75 countries.
Cross Country will service all existing Paraglider Magazine subscribers starting with Issue 111, out May 10. For every issue of Paraglider Magazine remaining on your subscription, you'll receive one issue of Cross Country. Cross Country is published six times yearly, so expect a little more action in your mailbox.
Nick and Greg are charged up by your support and they're bringing a lot of energy into the mix. Every drop of enthusiasm and appreciation you've expressed in response to Issue 15 will be directly channeled into making Cross Country an even brighter and more passionate representation of our sports.
Bring on spring!
Hugh Miller, Publisher
Contacts:
Nick Greece, North America Editor – nick@xccontent.local
Greg Gilliam, Associate Publisher – greg@xccontent.local
Hugh Miller, Publisher – hugh@xccontent.local
For Subscription Renewals and Enquiries
Verity Sowden, Operations Manager – office@xccontent.local, tel 001 44 1273 673 000
BACK ISSUES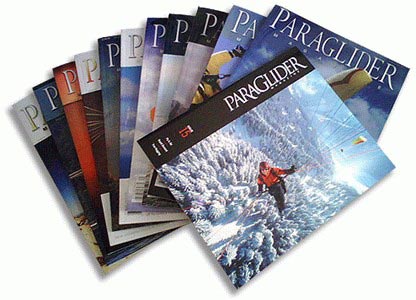 Back issues of Paraglider Magazine are available from www.paraglidermagazine.com
---
• Got news? Send it to us at news@xccontent.local

Subscribe to the world's favourite hang gliding and paragliding magazine
Never miss an issue
Our subscribers receive 10 issues a year, the annual Travel Guide and exclusive access to competitions and offers
Subscribe today