Apco's new EN-A school wing, the Karisma, is now certified in three sizes.
Apco say the Karisma is a simple and straightforward wing, designed to make life easy for beginners and their instructors, but with the personality and performance characteristics to keep intermediate pilots happy too.
The wing is built with Apco's sharknose APP (Automatic Pressuring Profile) to retain internal pressure, and a simple three-line layout for ease of use. Apco say it launches effortlessly and intuitively, and landing is a breeze – it's incredibly stall resistant with an excellent flare.
Feedback is reassuring and precise, and its performance, especially on bar, is very good for its class. The durable cloth and "bulletproof" construction are excellent assets for a school glider.
The Karisma is already EN-A certified, and its DGAC approval for paramotoring will follow.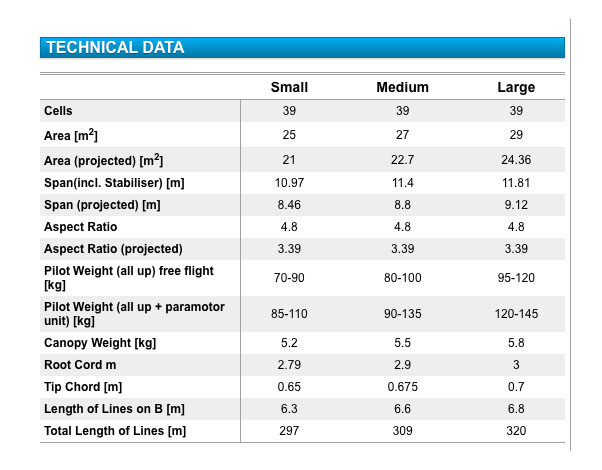 ---
• Got news?
Send it to us at news@xccontent.local.
Subscribe to the world's favourite hang gliding and paragliding magazine home
Never miss an issue
Our subscribers receive 10 issues a year, the annual Travel Guide and exclusive access to competitions and offers
Subscribe today