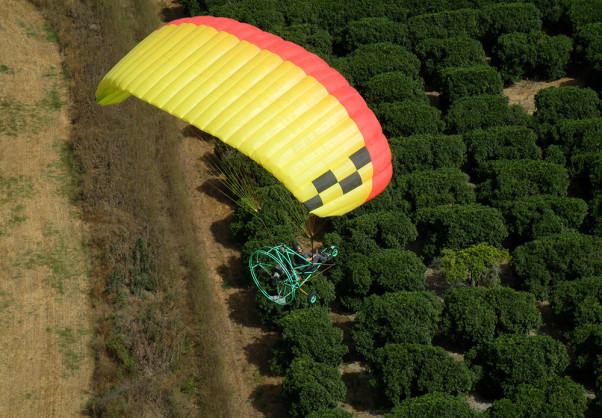 The Cruiser is Apco's new PPC wing for heavyweight US-type trikes with leg-steering.
It's an intermediate wing, fitting between the entry-level Hybrid and the high-performance reflex-profile Lift series of PPC wings in Apco's range.
Apco say its conservative tapered planform gives it the perfect blend of performance, speed and handling with ease of use, safety and user-friendiness. In fact, they say, while its performance is better, the Cruiser is just as safe as the Hybrid and is suitable for student use.
Its flying characteristics include a nice short take-off run, slow landing and an easy flare, even with the engine off, and light and agile handling.
A heavy-dutuy wing, the Cruiser has Apco's double-coated cloth and is robustly reinforced for durability and tough use.
It will be available in three colour schemes in 500 and 550 versions (46.5 and 50.3m2 flat / 38.8 and 42m2 projected).
---
• Got news?
Send it to us at news@xccontent.local.
Subscribe to the world's favourite hang gliding and paragliding magazine home
Never miss an issue
Our subscribers receive 10 issues a year, the annual Travel Guide and exclusive access to competitions and offers
Subscribe today