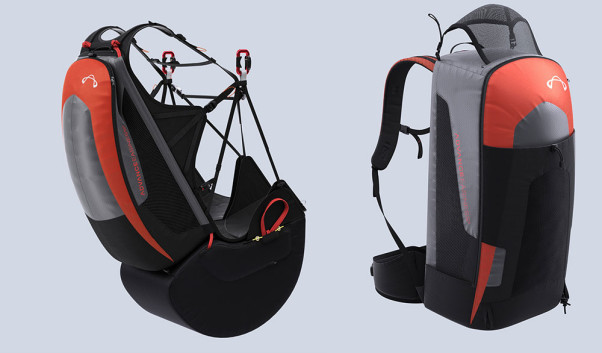 Advance have unveiled their latest lightweight reversible harness – the Easiness 2. A modular design, it's suitable for hike-and-fly,  travel, bivouac and leisure flying.
The Easiness 2 is a seatboardless design, and it has a removable airbag with a built-in reserve compartment.
Advance say they have made the leg pads longer and the shoulder straps wider than on the original Easiness, so it's more comfortable.
The rucksack is larger – taking 49 litres or 57 litres – and Advance say it's very comfortable to carry.
The modular options are as follows:
Ultralight package (harness + karabiners). From 1.47kg
Comfort package – as above with comfortable rucksack waist strap and front pocket on the chest strap (including V-connetion for front-mount reserve container). From 1.69kg.
Security package – additional airbag and reserve container. From 2.18kg.
The Easiness 2 is available in two sizes, and deliveries will start from mid-March 2016. RRP is €590 for the basic Easiness 2, and €150 for the airbag.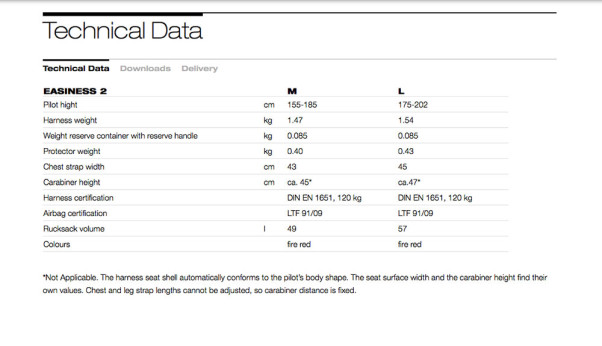 ---
• Got news?
Send it to us at news@xccontent.local.
Subscribe to the world's favourite hang gliding and paragliding magazine home
Never miss an issue
Our subscribers receive 10 issues a year, the annual Travel Guide and exclusive access to competitions and offers
Subscribe today