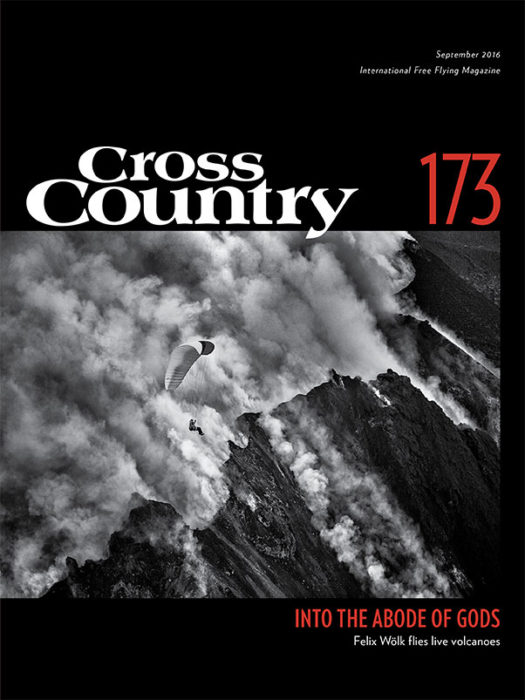 "Quickly we got ready and took off. The sun was low and we glided along the spine of the ridge between light and shadow, dark forested slopes on one side, the still sunlit mountain pastures the other. Just the space and us on the longest day of the year. A never-ending summer's evening."
As ever, Cross Country remains a very specialist interest magazine. It's not really just about flying, it's more about what flying means to us, as pilots, and Issue 174 continues to mine this rich seam. Vol-bivouac adventuring, flying the infernos of Italy, and what it's like to be one of only three pilots in the Shetland Islands all contribute to its rich tapestry. Read on to find out what's inside, and if you like what you see, would you consider subscribing and supporting the only international free flying magazine?
---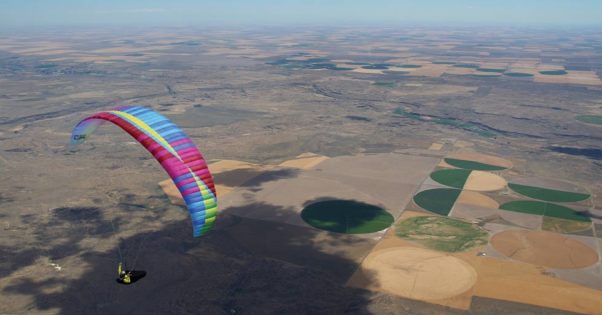 Goldsmith. You know the name, right? Well forget Bruce – Tyr is the new first name to watch out for. The 18-year old just won the sports class of the recent US Nationals in Chelan flying his Dad's design. Meet-director Matt Senior is to be commended for setting a world record 226km goal, and the margaritas were enjoyed by 64 arrivals.
---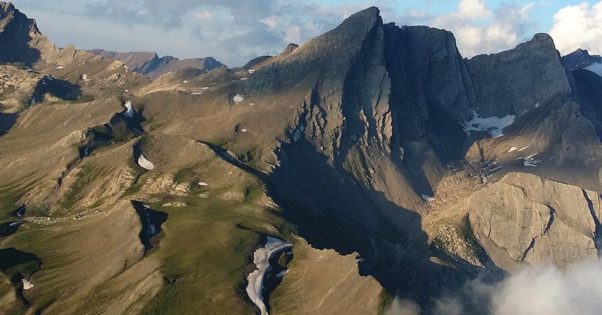 Honorin Hamard continues to impress, following a 306km FAI triangle with a 329.5km effort in the French Alps in July. "With big mountains and high base it was amazing. You can only fly in the national park I took off from in July and August and I've never been there before. Birds, chamois and marmottes… it was teaming with wildlife!"
---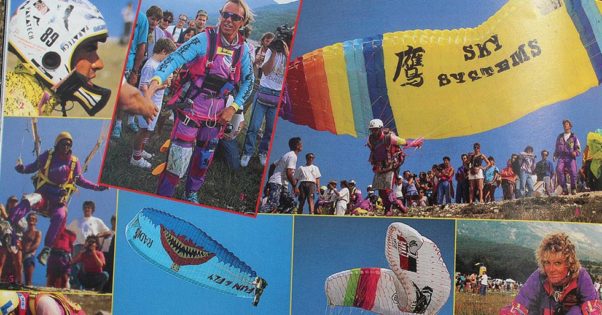 Back in the day: photos from the 1991 World Paragliding Championships including Andi Hediger and Robbie Whittall. Happy days!
---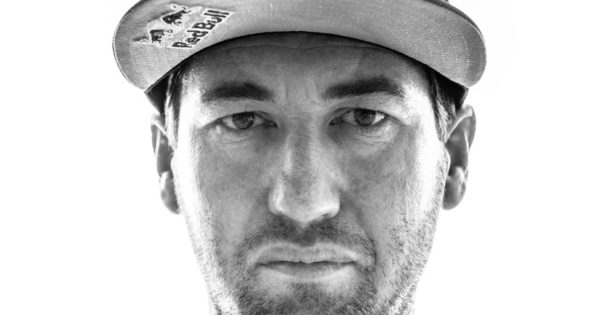 Jonny Durand on the serious business of chasing records: "I don't think you enjoy flying for 10 or 11 hours, I think enjoyment comes from what you accomplish. It's a gruelling day but when you've got your mind set on the world record, you're not too concerned. Why Zapata? Because its got the unique Dryline and the wind stays straight for a long distance."
---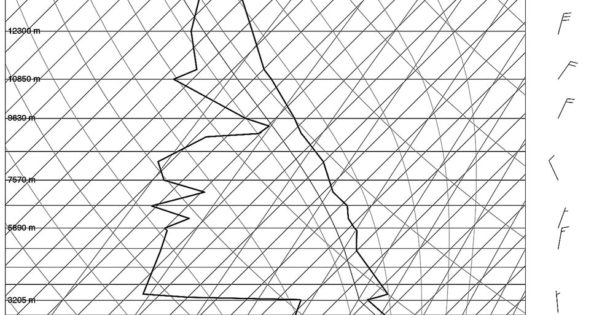 Meteorologist Honza Rejmanek talks isotherms, dry adiabats, pressure level lines and wind barbs to explain how you can plot a perfect day.
---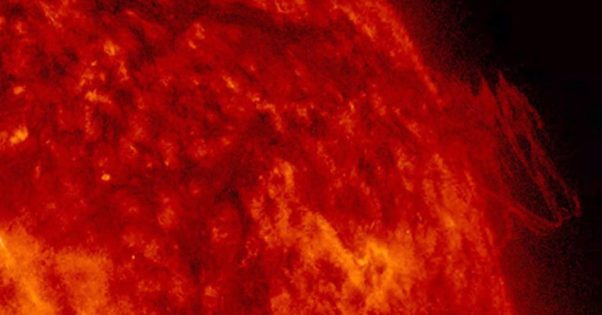 "A close-up of twisting plasma above the Sun's surface produced a nice display of turbulence on 7 June"… we take a look at the weather systems on other planets in this photo feature.
---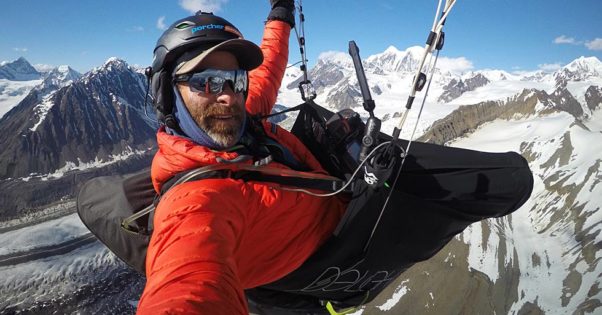 "The greatest goal is coming home": Gavin McClurg checks his perspective after his outrageous Alaska vol-bivouac expedition with Dave Turner. "Returning to the arms of my girlfriend, the smiles of friends… home makes me realise what's really important."
---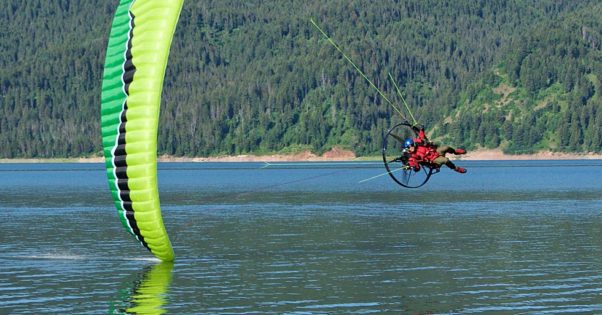 The perfect turn: Jeff Goin gives some top pointers on dialling in your brake control when paramotoring.
---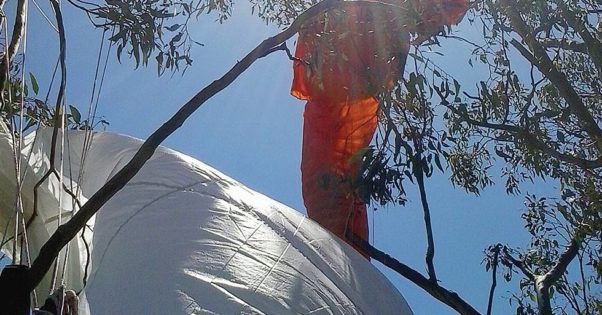 "I was 150 metres over the trees. The glider spun and dived steeply – there wasn't a lot of wing flying and generally it didn't look healthy…." Simon Houston recounts his experience chucking his washing, with some valuable dos and don'ts. Best pack a tree rescue kit!
---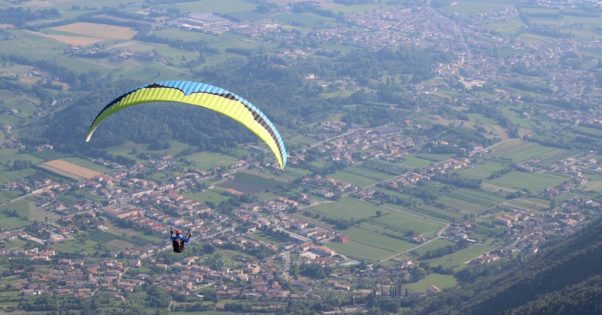 "After our first morning in the air, I ask Kelly what he thinks of my body position. 'It's alright,' he replies. 'Lean in more, put your nose right in line with the inside riser.' Later that day I try out some circles, my new body position in mind. Wow, I think, as the glider locks-in a little neater, a little sharper than before. Twenty years on and off I've been rolling around the sky and no one's ever told me to straighten my back and put my nose in line with the risers." How effective are coaching trips? Ed Ewing experiences one with Kelly Farina.
---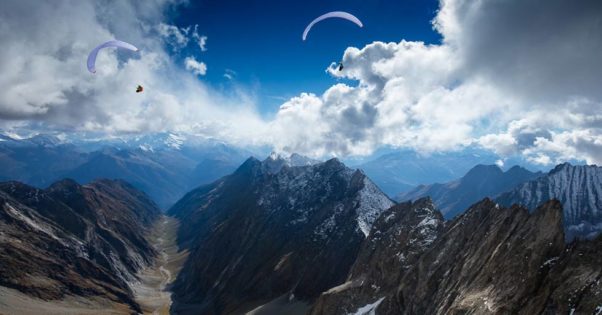 "The beginner's XC tip of 'altitude, altitude, altitude' is even more relevant for vol-biv. A 1 m/s thermal corresponds to a 3,600m height gain per hour, which makes a flying pilot between six and nine times faster than a hiking pilot." Robert Schaller's seven-page guide to getting into vol bivouac flying, from micro-adventures through to big-gun expeditions.
---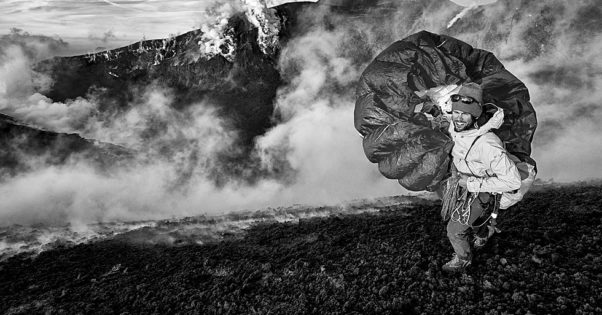 "Reaching the edge, the huge crater opened before our eyes. What a venomous throat, a toxic boiling bowl. Steams, fumes and smog came out of the slots and crevasses that opened up to poisonous red ground. It was definitely time to leave." Felix Woelk cycles across southern Italy to fly live volcanoes with his friends.
---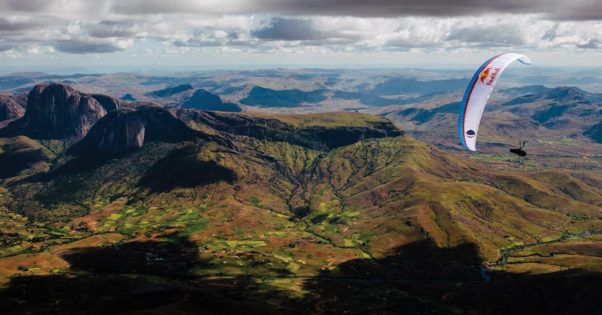 John Stapels gives an exotic photo feature on flying in Madagascar. Keep dreaming!
---
What's it like flying in one of the most remote, and unflyable, parts of northern Europe? The Shetland Islands' John Coutts still has hope…
---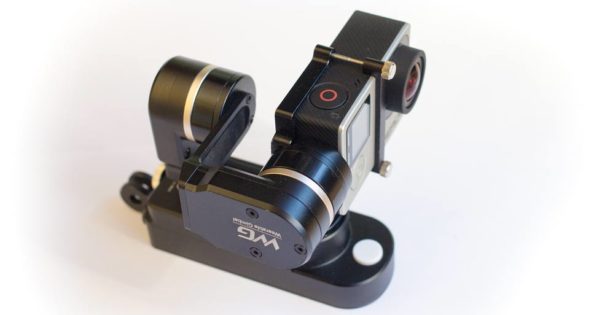 We review the FeiYu-Tech gimbal, GitUp Git 2, DJI Osmo and other bizarrely named pieces of camera equipment in a six-page guide to capturing the best in aerial footage.
---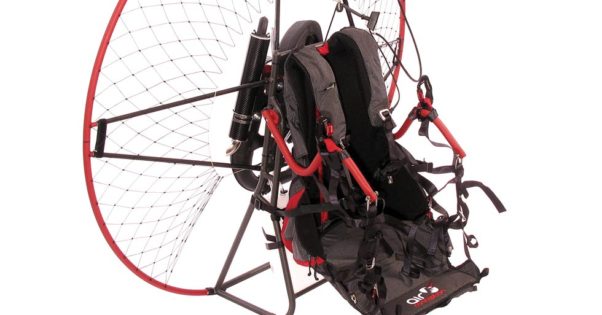 Light is might: Jeff Goin reviews two powerful but lightweight paramotor units, the Air Conception Nitro 200 and Minari Miniplane 180
---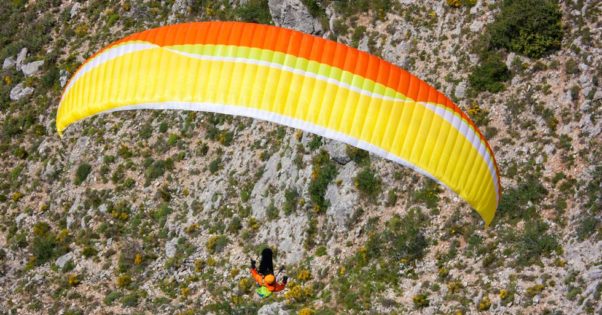 "The Volt 2 is a carefully crafted wing that sits firmly in the centre of the C-class as far as flying skills required. It combines agile, precise handling in the scores with a secure ride on glide." Marcus King reviews Air Design's latest.
---
"Brake pressure is perhaps 70% of that of the Mentor 4, and the hybrid hard brake handles add to the directness of feel: it all adds up to an 'advanced' character," writes Hugh Miller, reviewing the Sky Apollo.
---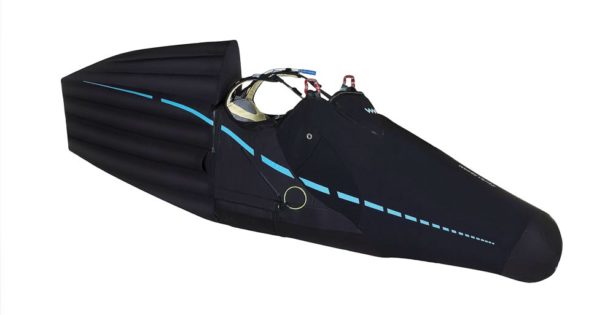 "This looks like the love child of the Exoceat and X-Rated 6, with a much longer V-shaped fairing, and if it were to be unveiled on a take-off in France I'd imagine it'd be met with cries of "C'est enorme!" This expression gets it just right – it's enormous, but more importantly it's an enormous piece of beautiful design with its velour-covered back and retractable headrest. Yes you read that right. Headrest!" We review the X-Rated 7.
Subscribe now from just £2.25 per issue
Never miss an issue
Our subscribers receive 10 issues a year, the annual Travel Guide and exclusive access to competitions and offers
Subscribe today