Cross Country 168, April 2016 is out now. Here's what's in the issue, from remembering Pierre Bouilloux to paragliding through the wilds of Tajikistan…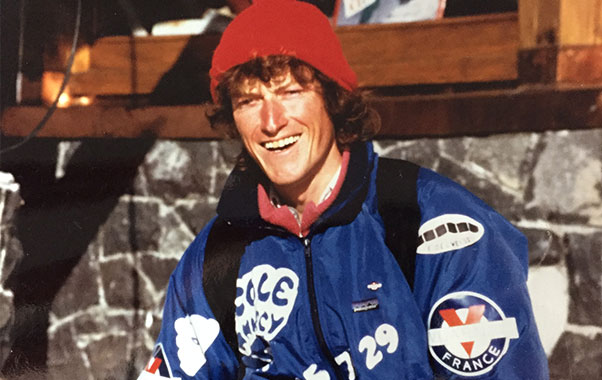 With his Gallic nose, quiet nature and penchant for long, solo vol-bivouac trips, there was something very bird-like about Pierre Bouilloux. He was wise, too. "If you're ever stressed, go and stand with your back against a tree, and rest your worries against it," he once told me. "It's seen far more than you'll ever see." Many of us miss Pierre, and it's only right that Ed Ewing has devoted a section of the new issue to the man. At 60 years-old, and of his own volition, Pierre left us way too soon and in completely the wrong way. Try out the tree trick, though – Pierre's still around here somewhere…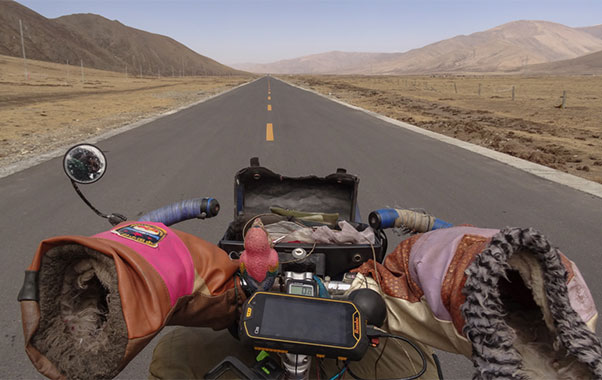 The open road ahead of Olivier Peyre greets us on the cover shot, with all the mad keepsakes of his seven years cycling, sailing, and flying around the world. Seven years – that's a big chunk of anyone's life, right? Vincent Talleu, an itchy-footed and wild-eyed flying friend, looked at the copy on our kitchen table and said, "THAT'S what I should be doing!"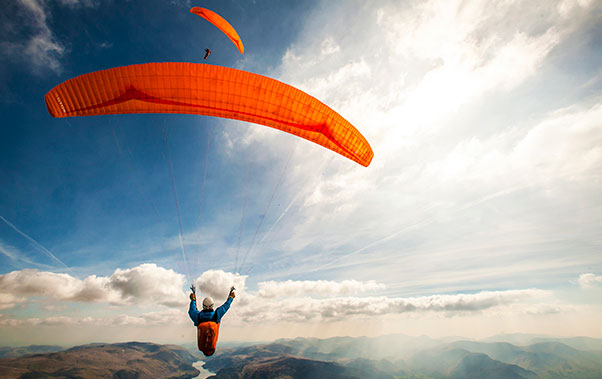 "Rear riser control gives you the maximum amount of information and the maximum control with the minimum input," says Russell Ogden in a long article on gliding efficiently. Tim-Patrick Meyer breaks down the differences between two-line and three-line control and interviews Bernie Pessl, Ulrich Prinz and Armin Harich on the principles of McCready theory, among other things.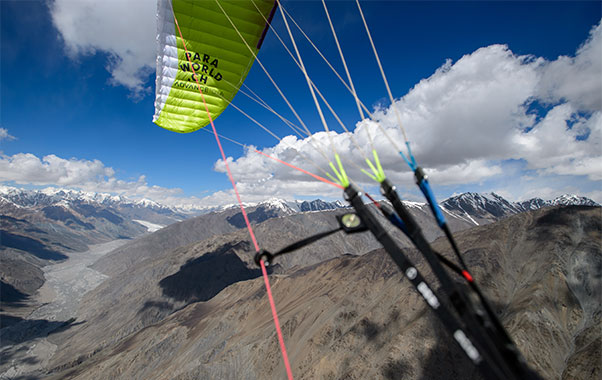 "Ragged cliffs eroded into wild shapes below us, while thick brown meltwater churned the river. There was no road to see, nor any sign of civilisation…" Ueli Neuenschwanfer and Thomas Ruesch describe their exploration deep into the Pamirs. "Maps were poor … the former KGB officers less than enthusiastic … the scenery impossible…" it's an inspiring tale.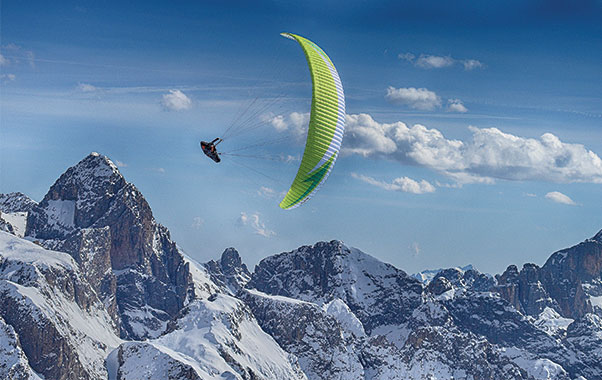 "Looking up as you carve into a thermal, the comp-like tips add that little frisson of excitement", writes Marcus King of the Swing Nexus – one of the fastest EN-C class wings we've yet tested, with unique rear-riser control technology to boot.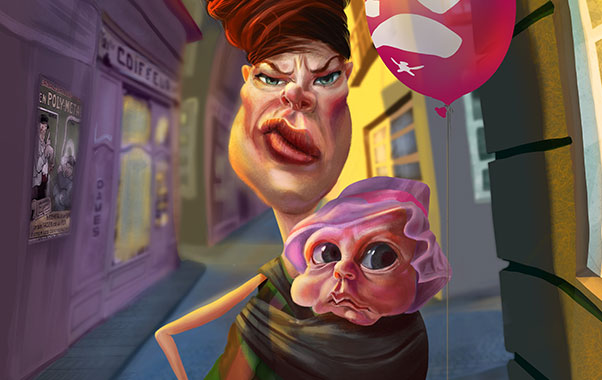 "Don't say… well, anything about flying!" Tom Payne gives us his guide on how to talk to a range of non-flyers, including your long-suffering family. Illustrations, as ever, are by the remarkable Steve Ham.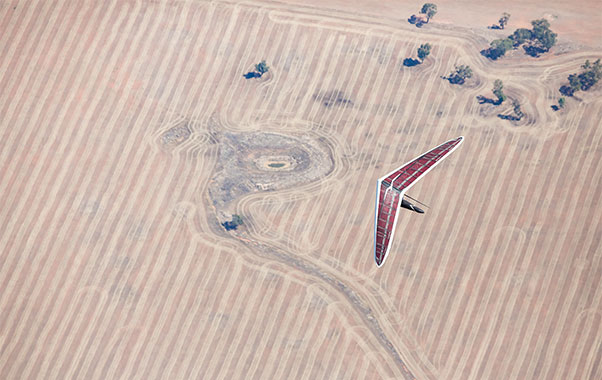 "The sky is big and hang gliders are hard to see – we separate so fast. Things are getting desolate. Then solid sink, really solid sink … the ground is coming up fast." Gordon Rigg describes the experience of flying the longest hang competition task ever – 367km to goal.
"On good spring days the thermals can start surprisingly early. The air mass is cold and the trigger temperature is reached sooner. This is very different from summer flying. Make sure you launch from a south-east face to take full advantage," writes Jon Chambers on his guide to mountain flying early in the season.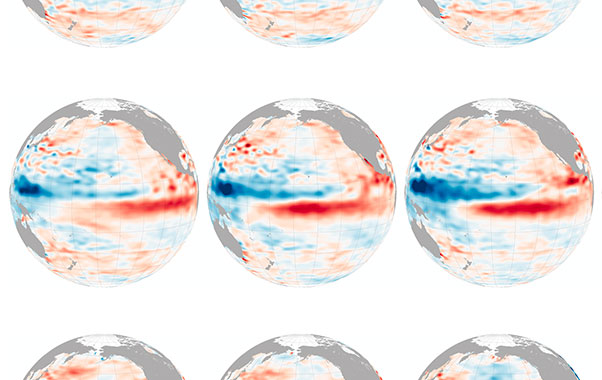 "The 2015/2016 El Nino has been strong. Flying-wise, it's no surprise records have been broken both in South America and Australia…" Ed Ewing explains the effects of El Nino 2015/16.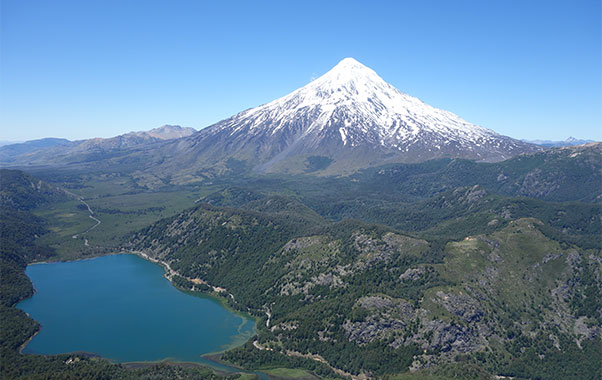 "There's something magical about hiking up a big mountain and flying off the summit," writes Honza Rejmanek. "But first you have to work out your chances of getting off the top…" Honza details the logical steps in forecasting to guarantee success.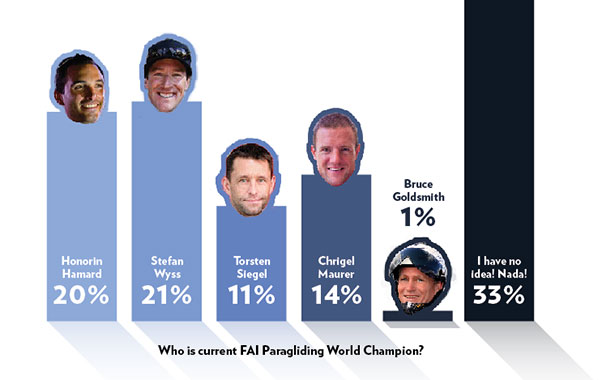 "Who's the paragliding world champion? No idea – nada!" You're twice as likely to be well known among the free flying community if you devote yourself to designing wings, rather than flying competitions, we discover, through our poll of nearly 2,000 pilots. Due to confusion between different competitions and a general lack of interest, only 1 in 5 of us know who the world champion is… surely not great for our sport? It's the young French pilot Honorin Hamard, by the way.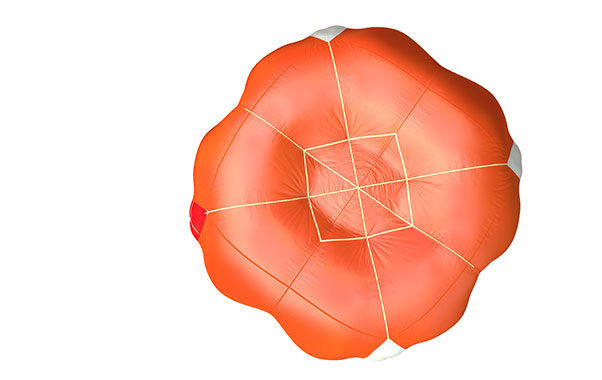 "You get the aerodynamic advantages of square reserves – opening, sink rate and pendulum resonance – due to the airjets, but it is very easy to pack, like a round canopy." Peter Mack explains the concept behind the new 'SQR' reserve design.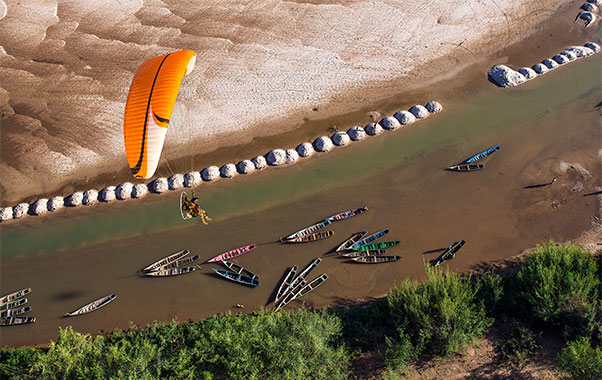 "Governor Valadares' Rio Doce, which translates as 'sweet river' has been poisoned with toxic waste after a mine collapse last year. But nearly all Brazil's rivers are suffering from pollution, deforestation and drought. I want to fly them all, highlighting the damage." TV journalist Lu Marini describes the lesser-known parts of Brazil his new documentary has taken him through.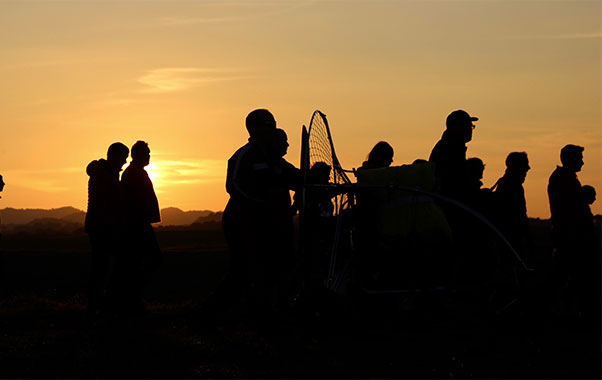 Las Candelas put the paramotoring community back together for the start of 2016. "The doors are open for anyone, any brands, for training and testing" says Mike Campbell-Jones, of Paramania's new flight centre at the monastery of Tarancon, near Madrid.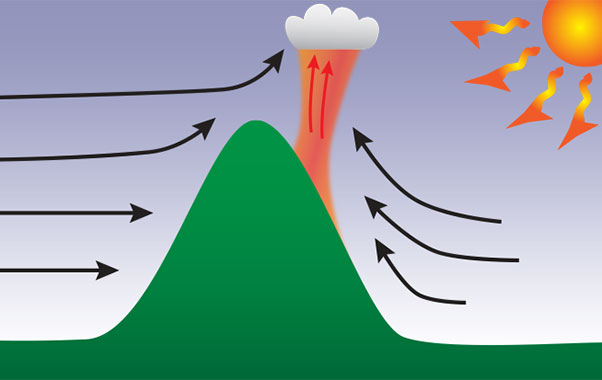 "As pilots we're constantly building a model of the weather and conditions in our head and using what we see, hear and feel to confirm it, modify it or completely change it." Recent neuroscience research backs up Bruce Goldsmith's theory that the speed at which you can change your mind can make all the difference to your flying efficiency.
Read your first of ten issues now. Subscribe to Cross Country from just €3.16 an issue. Available in digital and print.
Never miss an issue
Our subscribers receive 10 issues a year, the annual Travel Guide and exclusive access to competitions and offers
Subscribe today