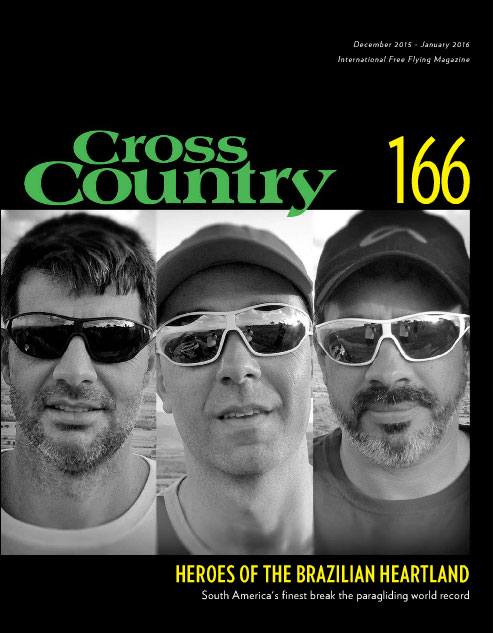 Frank Brown, Marcelo Prieto and Donizete Lemos are our Heroes of the Brazilian Heartland on the latest issue of Cross Country Magazine (XC166, Dec 2015 / Jan 2016). They flew into the record books in October by flying 514km together and setting a new paragliding world record.
Cross Country editor Ed Ewing spoke to all the pilots involved in this incredible flight two days after they'd done it. It's not simply a story of one flight – it's a story of how a core group of pilots has helped push the boundaries of the sport as far as they can go. 514km is, as Frank says, "very, very far".
Here's what's in the rest of the magazine.
10 BELOW ZERO
Just because it's cold doesn't mean you can't get out there and have fun. Matt Warren speaks to pilots who love it when the mercury starts to drop.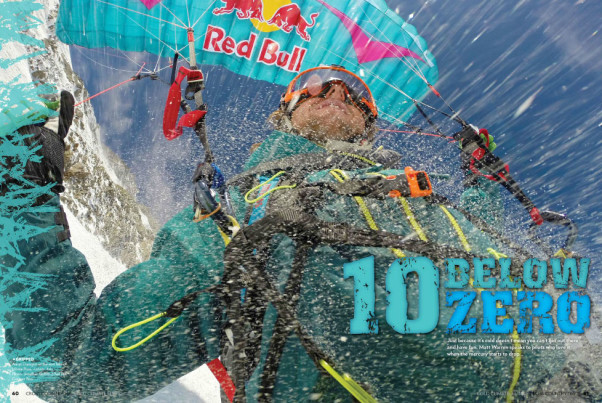 A VIEW TO A THRILL
It's fast, furious and makes you feel like you're James Bond. We head to Les Arcs to learn to speedride.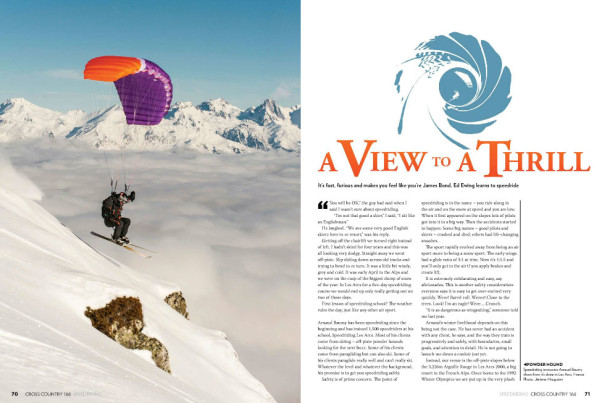 PROMOTION

514KM IN BRAZIL
Nirvana is flying a world record. Ed Ewing talks to Brazilian big distance hunters Frank Brown, Donizete Lemos and Marcelo Prieto about doing just that.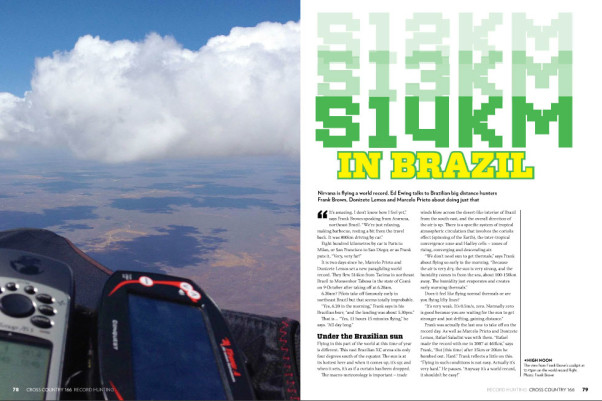 THE DARIEN GAP
When Jeff Hamann decided to take on the first ever traverse of the Darien Jungle by paramotor he knew it wouldn't be easy. But that only added to the attraction of this world first…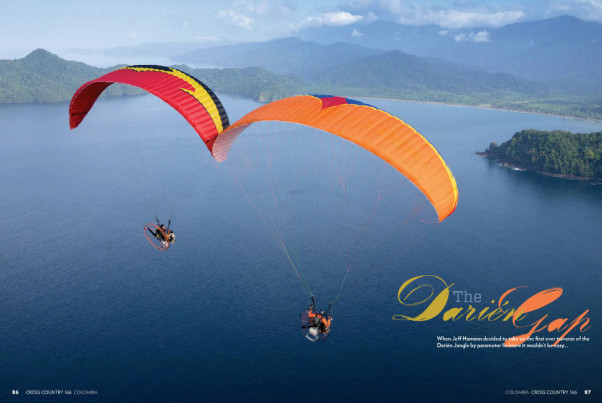 ULI WIESMEIER
Photographer Uli Wiesmeier has been flying and taking pictures since the early days – and was the first pilot to fly 100km by paraglider. We feature a retrospective of his work.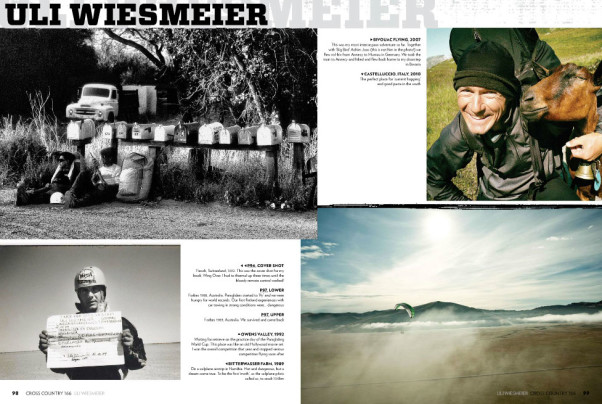 DESERT STORM
Andy Pag heads to the Lebanon Air Festival to experience flying in the Bekaa Valley and gets hit by a once-in-a-hundred-years sandstorm.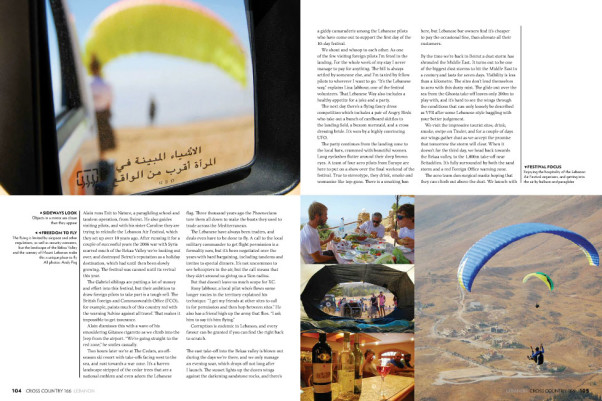 HIGH PERFORMANCE SUPERLIGHTS
We review the Advance Omega X-Alps (EN D) and the new Nova Mentor 4 Light (EN B).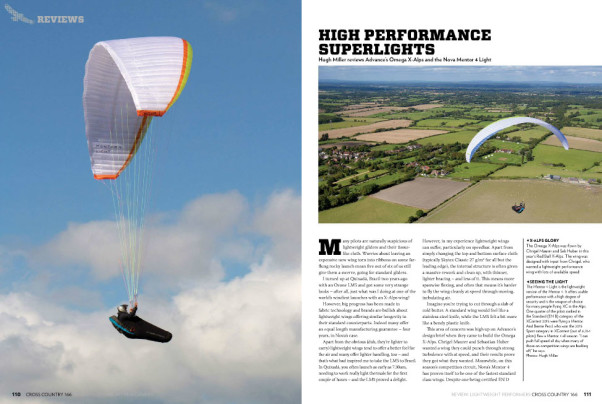 SKYWALK CAYENNE 5 (EN C)
Pat Dower discovers an agile climber and seductive performer at the top of the C class.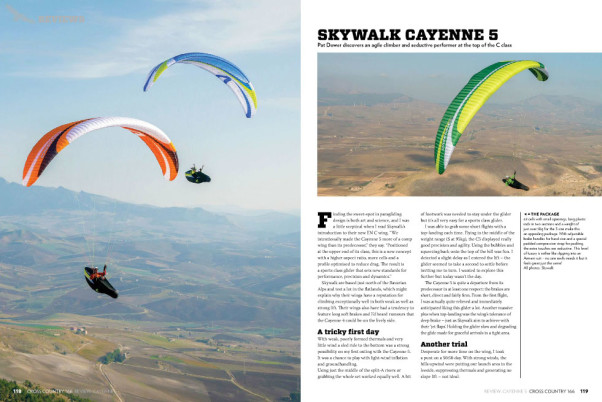 FLYTEC CONNECT 1
We check out the latest instrument from Swiss manufacturer Flytec.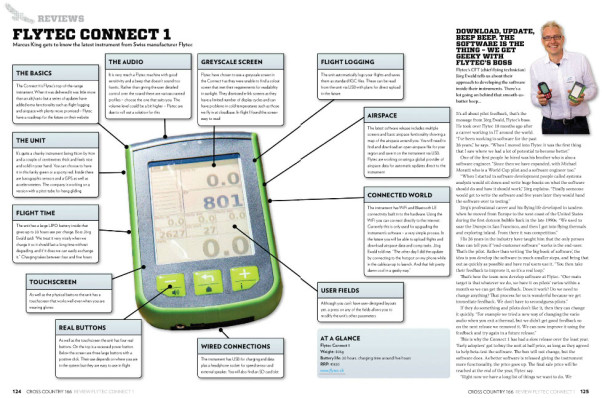 PROMOTION

LEARNING
Icaristics with Bruce Goldsmith looks at porosity and cloth.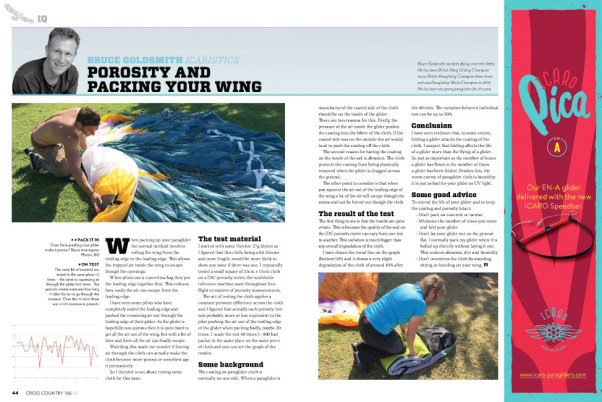 Honza Rejmanek explains cold pools and inversions

Jeff Goin on lightwind launchs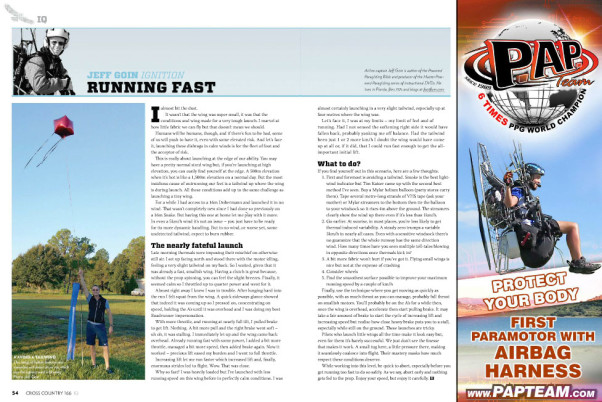 NEWS AND PEOPLE
We round up all the latest gear news from paragliding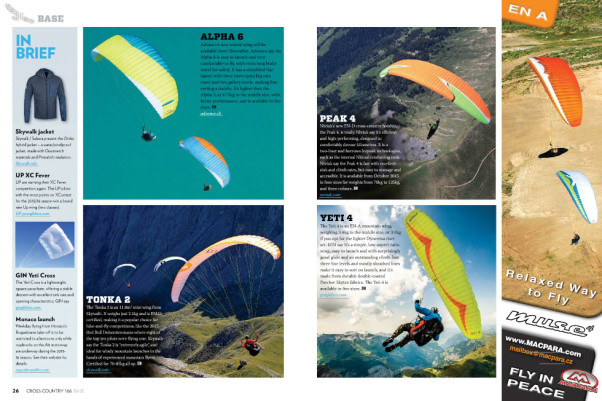 … and paramotoring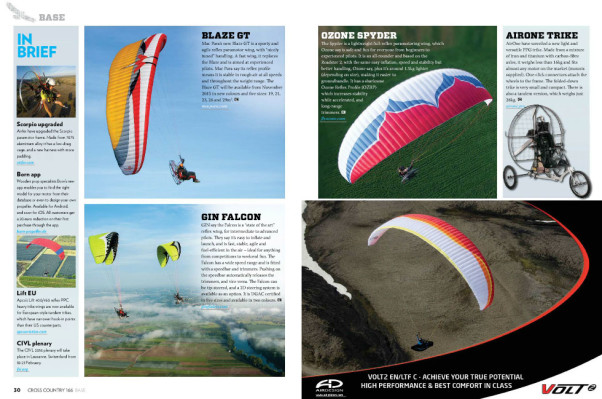 Plus we talk to Marja Seidel and Kira Buelhoff about hiking, flying and pony-trekking through Colombia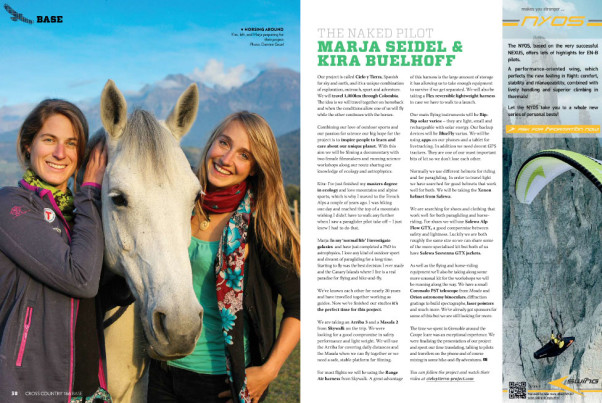 Tom Weissenberger tells us all about what he did last summer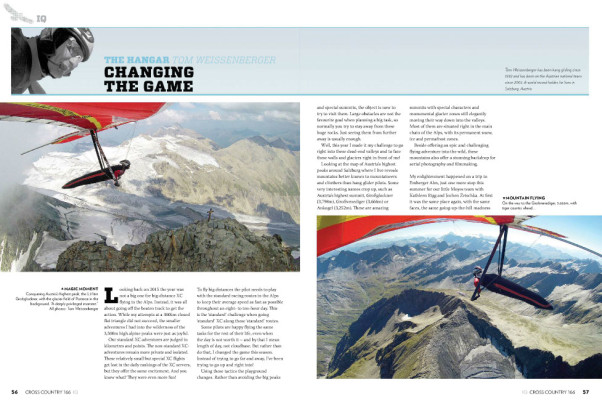 And we talk to the two winners of the Icarus Trophy in the USA.

PLUS…
– Red Bull Elements, Annecy
– New harnesses
– Giles Fowler on climbing to 6,645m under power
– We hang out at the Team Nova Weekend in Austria
– We investigate von Karmen vortices
– Jon Chambers on convergence in the mountains
– Nora Martiny on flying in Singapore
– Steve Ham's FAI Record Quest
– The best photography and writing in the sport
All wrapped up into 132 glossy pages – available in print and delivered to your doorstep, or in pixels delivered to your screen. Don't miss it!
---
Cross Country is a reader-supported international publication and is available through subscription only. We publish 10 issues a year in print and digital. Subscribe to Cross Country.
Never miss an issue
Our subscribers receive 10 issues a year, the annual Travel Guide and exclusive access to competitions and offers
Subscribe today