When:
February 16, 2017 – February 24, 2017 all-day
2017-02-16T00:00:00+00:00
2017-02-25T00:00:00+00:00
Where:
Tasmania
Australia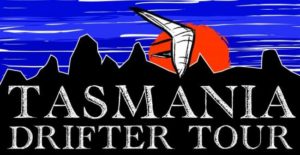 Warren Windsports are hosting another Tasmania Drifter Tour – an "Epic hang gliding adventure to fly Tasmania's coastal mountains, sand dunes, and inland XC sites".
Besides reaching flying milestones, this Tasmanian adventure is aimed at offering a trip of lifetime, with the mission of touring into some scenic and rugged areas with the 4×4, loaded up with friends.

In between flying, we'll take the chance to explore Hobart, Mt. Wellington, or one of the many pristine bays.

9-day tour
Accommodation, breakfast and lunch included in price ($2750 AUD)
No wincludes Bruny Island!  We're looking to pioneer some dune flying on Bruny Island
More Mt Wellington options!  Dates will be outside the Hobart Regatta (which will free up the landing zone for Mt. Wellington)
Warren Windsports team pilot, Rohan Taylor, will also be on board as a driver and team pilot.
Only six spaces available. Contact Warren Windsports for more info.
Never miss an issue
Our subscribers receive 10 issues a year, the annual Travel Guide and exclusive access to competitions and offers
Subscribe today