When:
March 20, 2017 – March 26, 2017 all-day
2017-03-20T00:00:00+00:00
2017-03-27T00:00:00+01:00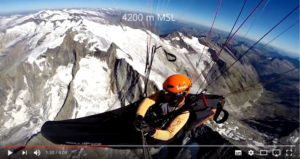 Paramoteur Tunisie are running a paramotor adventure tour in Tunisia in March 2017. 
A mixture of exploration and relaxation, with a lot of flying, the tour takes in the sights of Tunisia, with flights above long, sandy beaches, the Tunisian desert, Chot El Jerid salt lake and the sand dunes of Douz.
The tour is divided into six day-stages, Tunis-Hammamet, Hammamet-Tozeur, Tozeur-Douz, Douz-Ksar Ghilane, Ksar Ghilane-Sousse, Sousse-Tunis.
The price of €1499 per person includes flights from France with Transavia, and motor transport. Pilots outside of France should contact Tarek Basly to discuss.
Full details of the itinerary here (in French).
Never miss an issue
Our subscribers receive 10 issues a year, the annual Travel Guide and exclusive access to competitions and offers
Subscribe today