When:
December 11, 2017 – February 24, 2018 all-day
2017-12-11T00:00:00+00:00
2018-02-25T00:00:00+00:00
Where:
Lanzarote
Las Palmas
Spain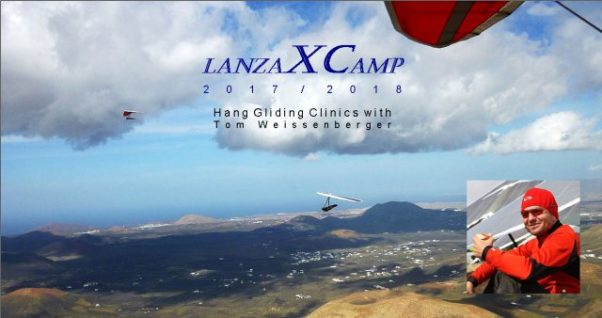 The LanzaXCamp winter training camps are being run again between December 2017 and February 2018. They offer coaching for experienced hang glider pilots, who get to learn from one of the best: Tom Weissenberger.
The hang gliding clinics include:
Personal coaching, and the latest topless glider gear to improve flying skills, glider control and average speed.  But mainly to increase and push the personal comfort zone.
LanzaXCamps run for six days, starting on Mondays between 11 December 2017 and 24 February 2018.
Tom Weissenberger is on Facebook.
Never miss an issue
Our subscribers receive 10 issues a year, the annual Travel Guide and exclusive access to competitions and offers
Subscribe today